10 Worst WWE Draft Picks Ever
9. New World Order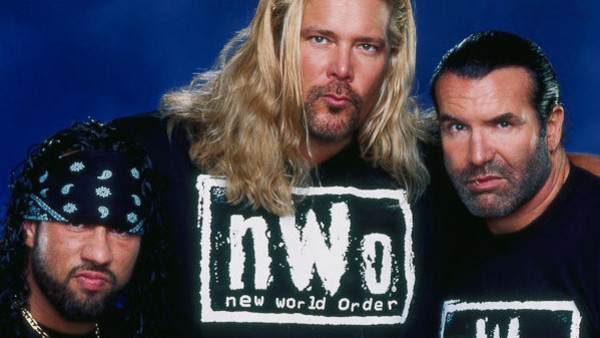 2002 - Drafted to Raw
The first time WWE split the roster between Raw and SmackDown, most of the picks made sense. SmackDown chose The Rock first. Raw got The Undertaker next. It took until the red brand's second pick for things to get strange.
Despite the Dudley Boyz, the Hardy Boyz, and the Acolytes Protection Agency being drafted separately (and Matt and Jeff the only pairing to end up on the same show), the New World Order was lucky enough to move to Raw as one entity... luck for them, unlucky for Raw.
Getting Kevin Nash, Scott Hall, and X-Pac was a real coup when WCW managed it in the 1990s. With the Attitude Era and the Monday Night Wars a thing of the past, WWE's watered down nWo was a group cursed with bad luck.
Within a month, Hall's personal demons had caught up with him and he was released after substance abuse issues and the fabled plane ride from hell. Nash was injured straight away, then returned a few months later just to tear his quads again. X-Pac tried to carry on with Ric Flair, Big Show, and Booker T but it just wasn't the same. Not even a returning Shawn Michaels could save a group that was picked so high but fell so low.