10 Worst WWE Survivor Series Moments Ever
10. The WWF Move Away From Original Concept (1992)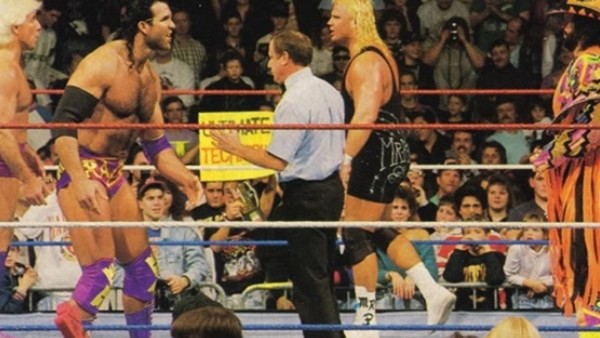 The original concept for Survivor Series was that each match was to be team-based. 5-on-5 and 4-on-4 bouts were the norm, and the idea could potentially throw up all sorts of interesting combinations. Better yet, feuds could even be developed stemming from what happened during these collisions. If one wrestler was eliminated by another, that would be motivation enough for them to start a rivalry.
It was a winning idea, one that worked well from 1987-1990. In 1991, the WWF presented a singles match at Survivor Series for the very first time. The Undertaker defeated Hulk Hogan to win the WWF Heavyweight Title. Things would move more in that direction the following year, and it was not to the benefit of the event overall.
Survivor Series 1992 only featured a single traditional tag-team elimination match. The Nasty Boys and The Natural Disasters beat Money Inc and The Beverly Brothers, before Undertaker downed Kamala in a Casket Match. It was a shame to see company bigwigs change a winning format, because it didn't exactly enhance the Survivor Series.