10 WrestleMania 32 Mistakes WWE Must Avoid This Year
Thirty-third time's a charm.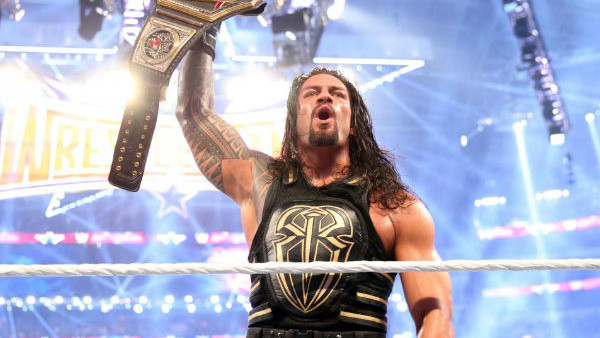 Although it was packaged with the same pomp and circumstance as every other WrestleMania, last year's event was met with a volley of boos and widespread derision online.
Compared to WrestleManias XXX and 31 - both of which delivered great matches and memorable moments aplenty - it was a major disappointment. There were a couple of excellent contests to speak of, but the overly long Show of Shows felt more like a Slog of Slogs, all things considered, and was capped off with a main event even die-hard Roman Reigns fans couldn't have been too pleased with.

WrestleMania 33 presents a chance to right those wrongs, an opportunity to dodge the potholes of bad booking and poor match ups on the Road to WrestleMania. Mania's card is almost final, and while there are some promising contests in the works, there are also plenty of potential obstacles standing in the way of WWE putting on a true WrestleMania-caliber event.
Those who forget the past are doomed to repeat it - and WWE will want to keep some of last year's failings in mind before and during this year's Grandest Stage of them All.
10. If You're Going To Build Someone Up, At Least Give Them An Entrance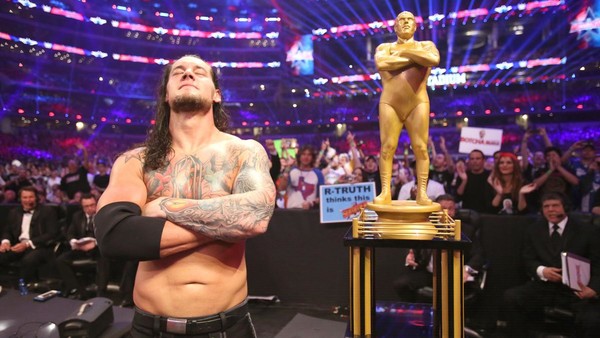 Baron Corbin's Andre the Giant Memorial Battle Royal win was one of the most shocking moments from last year's WrestleMania, mainly because Corbin hadn't been officially called up to the main roster at that point, but also because the Lone Wolf didn't even get to perform his signature ring entrance as part of the match.
Only select competitors like Mark Henry and Kane were afforded proper entrances, and while you could argue that the lack of fanfare added to the surprise factor of Corbin's win, it also resulted in a lot of confusion. There were undoubtedly plenty of non-NXT fans in attendance wondering who the hell this guy was – at least if he'd arrived and been announced, they'd feel somewhat familiar. Instead, the eventual winner of the match was denied the spotlight in favour of Shaquille O'Neal, a former NBA star who seems destined to be forever linked with wrestling in some capacity.
If WWE chooses to give another NXT star the win this year (which is theoretically a great way to have somebody make an impact right off the bat), then they should at least be made to seem like a big deal before the bell has rung, as well as after.
Doesn't it make more sense to put more focus on one of your more promising full time prospects, rather than a non-wrestler who will appear once per year tops?