10 WrestleMania 32 Mistakes WWE Must Avoid This Year
9. Don't Relegate Titles To The Pre-Show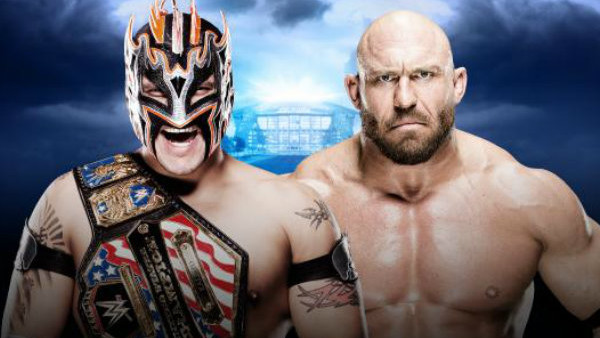 At WrestleMania 32, Kalisto defended his United States Championship against Ryback on the pre-show. It was a decent match, all things considered, but one of the company's oldest belts has no place on the pre-show, something PPV buyers don't necessarily even get to see. It harms the championship's lustre, making it seem like an afterthought rather than a hotly contested prize. This was doubly true in the case of Ryback and Kalisto, because the match was watched by a 30% capacity crowd due to complications outside the arena.
The US Title appears to be safe this year, and will potentially be fought over by Kevin Owens and Chris Jericho in one of Mania 33's most highly anticipated matches. But that doesn't mean the Cruiserweight Championship or the Smackdown Women's Championship won't suffer the same fate, as either one could be cut for time and demoted to the pre-show. As relatively new, fledgling divisions, this would be a killer blow for the Cruiserweights and the blue brand's female competitors - a sign that their belts mean less than every other title in WWE.
It could even happen with the Intercontinental Championship, which is yet to be featured on the card, and could easily find itself cast aside as a pre-show afterthought.