10 Wrestlers Who Broke Kayfabe In Unusual Ways
Becky Lynch earns millions from giving the game away in Billions, and Cody pulls back the curtain.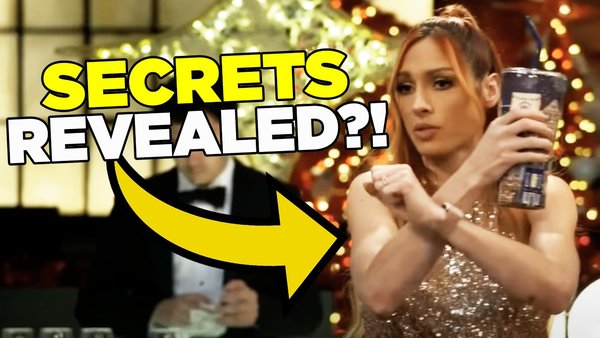 Is kayfabe dead?
Signs were very literally there as early as 1997 when an extremely visible banner declaring the concept's demise featured at key points during WWE's incendiary In Your House: Canadian Stampede pay-per-view. And yet, on this very same card, a partisan Calgary crowd treated the local heroes as the biggest sports team to ever swing through the Saddledome. Wrestling's secrets were apparently more exposed than ever before, yet the civil war the company had smartly whipped up underneath Bret Hart and Steve Austin's legendary rivalry felt realer than just about anything else in the industry.
The magic was drummed up by dark arts practitioners, as it still is decades later. As it was in 1989, weeks and months after Vince McMahon went on record as saying it was predetermined "Sports Entertainment" in order to dodge a specific tax in New Jersey. He wasn't even the first, but he spoke loudest had the most to gain.
His churlish methods were proven the right ones. WWE continued its unabated charge across the map of North America, with existing and new punters fairly unbothered by the supposed lid-lifting. Wrestling survived the opening of a sizeable forbidden door back then, as it would and did during these particularly strange similar cases...
10. Riddle Forgets His Lines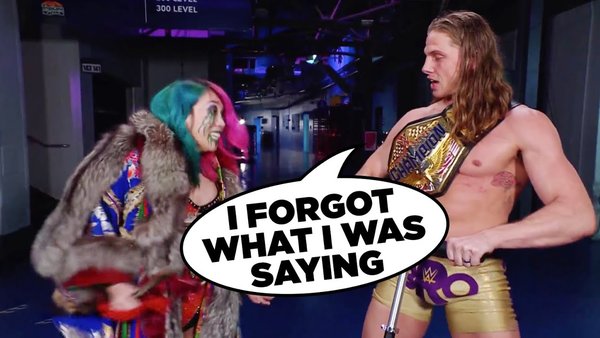 In what might have been a turning point for Riddle's entire WWE run, an inability to stick to the intense and immense scripting of a typical edition of Monday Night Raw ended well for him following a clunky chat with Asuka.
Just days before a WrestleMania United States Championship clash with Sheamus, the 'Original Bro' scooted over to the then-Raw Women's Champion to strike up a chat about his vehicle of choice. After asking her about their prevalence in Japan, he completely forgot what he was saying, said as much, and sheepishly dipped out of shot.
Plenty of others have been fired for less, but Vince McMahon reportedly found the gaffe hilarious. Riddle's continued success ever since bears this out, with his lines being increasingly stupid and insufferable as if to legitimise the mistake as anything but.
Such is life in the strange universe WWE has cultivated - when absolutely nothing holds together, the oddest sh*t will stick.