10 Wrestlers WWE Gave Up On In 2019
10. Drew Gulak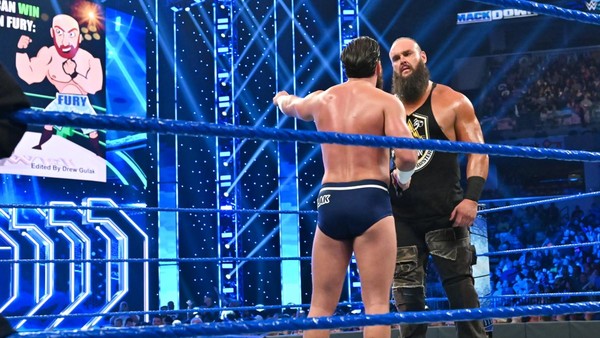 Drew Gulak technically moved up the kayfabe ladder when he joined SmackDown from 205 Live in the 2019 WWE Draft. He's on the biggest show with the biggest audience now, but the problem is that he has gone from Cruiserweight cornerstone to Friday night squash fooder. Creatively, that's a huge step backwards, even if there are more eyes on his work now.
Disappointingly, Gulak has reverted to goofball PowerPoint-peddling type since joining Team Blue. This began with Braun Strowman murder-shagging him ahead of Crown Jewel and he hasn't fared any better since, with Kalisto and Mustafa Ali both topping him in listless three-minuters.
It's a shame to see 'The Philadelphia Stretcher' in this state after a great run as a commanding ring general. It's understandable, of course, because a guy like Gulak was never going to be presented as a big deal in the land of the giants, but why rip him from 205 Live in the first place? Can local enhancement talents not do the same job without the character decimation?