10 Wrestlers You Won't Believe Beat Roman Reigns
These surprising names have all bested the Tribal Chief at some point in their careers.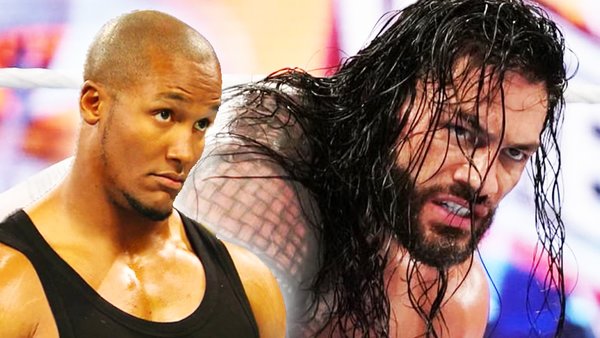 The question on every wrestling fan's mind right now is who will beat Roman Reigns for the Undisputed WWE Universal Championship.
Reigns has held a title in some form or another since Summer 2020 and seen off every challenger who has tried to wrench the gold from his hands.
Not only has Roman been champion for that long, he's also not been beaten since December 2019. Well, unless you count some DQ losses to Xavier Woods and Seth Rollins, but WWE don't acknowledge those, so why should we?
Even before his run of dominance as The Tribal Chief, Roman Reigns was rarely beaten. A few top names like Brock Lesnar, Seth Rollins, and Bobby Lashley have all scored wins over The Big Dog, but most people who come up against him usually find themselves staring at the lights.
However, Roman is not invincible and some surprising names have victories over the Head of the Table in their back pockets.
Some of these wrestlers beat Roman on the main roster, whilst some of their victories took place in developmental, but the one thing they all have in common is that they have wins over the biggest star in the wrestling world.
10. The Big Show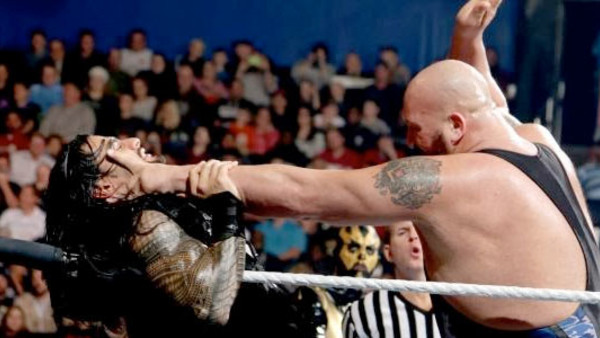 On the 2nd February 2015 episode of Raw, The Big Show became the first person to beat Roman Reigns in a one-on-one match.
This was in the thick of Reigns' first push as a singles star and the backlash that accompanied that. Roman was feuding with The Authority in the build-up to WrestleMania 31, which led to this match with their giant crony.
Show was looking to get his revenge, as the Big Dog had beaten him on the past week's episode of SmackDown. He achieved his goal with a little help from Reigns' old buddy, Seth Rollins, who interfered in the match on Show's behalf.
The decision to give Roman's first singles defeat to The Big Show is a bit of a baffling one. Surely a younger star like Rollins would have benefitted more from this accolade, or maybe even someone completely separate from The Authority storyline.
That being said, Big Show also handed Reigns' great rival Brock Lesnar his first pinfall loss, so maybe WWE were going for some sort of weird symmetry. Or perhaps we're being massively generous to them and this was all a coincidence.