10 Wrestling Feuds Where The Bad Guy Won
9. Razor Ramon Vs. Randy Savage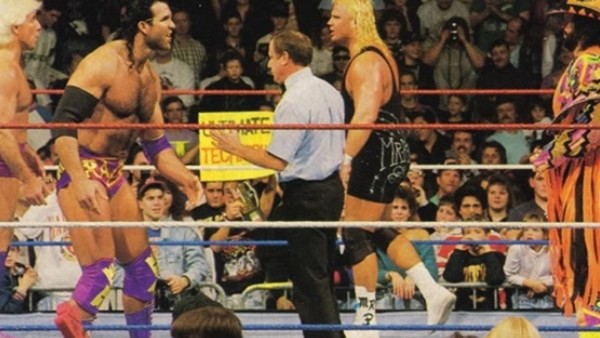 This list could be made up of 10 Razor Ramon wins if your writer was to be both a pedant and let out a little more of the New Generation superfan lurking within.
'The Bad Guy' came out on top of enough programmes for this entire article to be one giant troll just to put him over, but he was such a cool customer in his early WWE run that the company had no choice to turn him babyface after less than a year as a top heel-elect.

It was during this time that he sidled up to Ric Flair to make then-WWE Champion Randy Savage's life miserable. It began with the belt itself after Ramon went to ludicrous levels to gift the gold to the 'Nature Boy' before avoiding recompense in a blinding Survivor Series tag team match later.
From there, Ramon got some house show reps in against the company legend to tee him up for a Royal Rumble 1993 headliner against the man that had subdued Flair in the interim. Razor had no luck against an in-form Bret Hart, but had used his abuse of Savage to earn both the spot and (tacitly) the begrudging respect of the audience.