10 Wrestling Matches You Won't Believe Happened In 2016
We didn't expect to see any of these!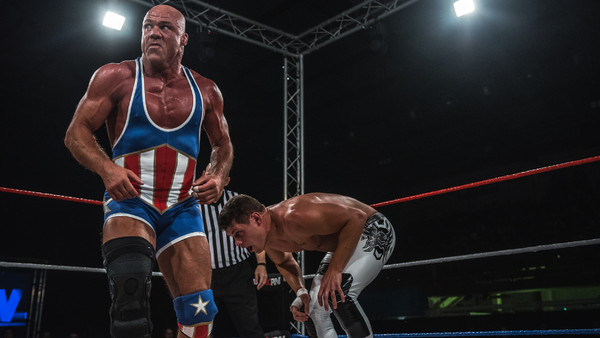 2016 has been full of surprises and wrestling has been no exception.
From the debut of A.J. Styles in the Royal Rumble to Goldberg's return, we've seen shocking moments left, right and centre in WWE and beyond.
On top of that, this year has given us matches that we never thought we'd see in our wildest dreams, including several dream matches, non-wrestlers stepping foot in the ring, and even a wrestling veteran facing a young star after comments made on Twitter.
It's made for some truly incredible moments in pro-wrestling this year and we still can't believe that we witnessed these ten matches in 2016.
10. Samoa Joe Vs Shinsuke Nakamura
We could have chosen any number of matches that Shinsuke Nakamura wrestled this year for this list, given that he had several dream matches that we never believed we'd ever see, simply because we never thought we'd see 'The King of Strong Style' compete in a WWE ring.
First he ended his NJPW tenure with a classic against A.J. Styles - itself a dream match - before taking on the likes of Sami Zayn and Austin Aries for the first time ever. However, we've opted to put his series with Samoa Joe on the list as anyone who is a longtime fan of strong style wrestling has clamoured for a match between these two hard hitting, stiff striking superstars for years.
While the matches themselves may not have quite lived up to the ridiculously high expectations some had going in, these two legends still beat the living crap out of one another and it was an incredible sight to see.