10 Wrestling Moves That BLEW YOUR MIND The First Time You Saw Them
9. Fénix's Moonsault German Suplex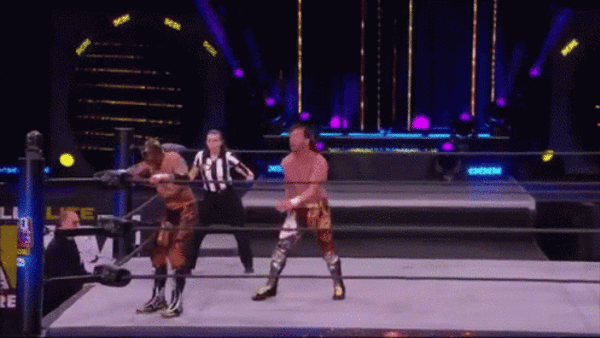 The further genius of Fénix is that, in a wrestling scene rich in counter-driven drama, he devises moves so creative that no wrestler can devise counters to them.
Gratuitous flipping is still cool, but there's a genuine narrative art to Fénix's in-ring approach, which of course doubles as a brain-melting display of spectacular aerial warfare.
At AEW Dynamite: New Year's Smash, Fénix popped a small, distanced crowd so big that, for a moment, the grim pandemic vibe vanished. In the excitement of a blistering, physics-defying war, one so astounding that the quality was better surmised by gasps than words, Fénix stunned Omega and leapt to the second rope. In one incredible, fluid motion, he performed a back flip, applied a waistlock, and drilled Omega with a crisp German suplex directly on his head. This was unbelievable - the angle was acute, the motion graceful, the angle deadly - and it was even prettier than it looked.
Omega had no chance of countering the move because it looked like an Orihara moonsault variation of some kind before the trajectory diverted with no notice.