10 WWE Attempts To Capitalise On Popular Culture
9. Kevin Thorn - The Syfy Channel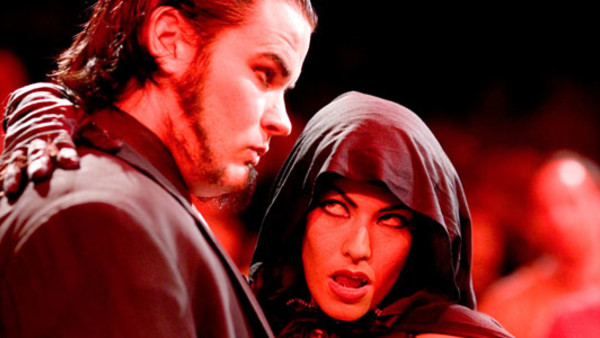 In a move that didn't particularly bode well for fans of Paul Heyman's original vision, the re-christened WWE ECW debuted on the former Sci-Fi channel on the 13 June 2006, celebrating their relationship by having The Sandman brutalise the now infamous ECW Zombie with a cane. While many may have been breathing a sigh of relief that any connection to SyFy's content had been dealt with, about fifteen minutes later a vignette aired showing a man sporting a particular Jeff Hardy brand of facial hair, with fangs bared, leering at the marquee outside of the arena.
Thus, Kevin Thorn was born, ECW's resident vampire, presumably because vampires are considered extreme and Syfy, home of bad prosthetics and the supernatural, wanted their own wrestler to represent the channel.
Unfortunately, the real life Kevin Fertig would have an uphill battle to get something out of his bloodsucking character, not least because Attitude era fans had fond memories of the fangin' and bangin' Gangrel, who was probably the best portrayal of a vampire wrestler that you could hope for. More importantly, fans of the original ECW were tuning in to find their once cherished promotion tainted with the blood of Vince McMahon's Sports Entertainment, which led to the Kevin Thorn character being as successful as Fertig's previous gimmick as the sword-wielding Mordecai, who preached himself into oblivion.
As we can see throughout this list, throwing a gimmick onto an unassuming talent to generate some sort of quick cross-promotion is never a good idea, and WWE's attempt to create similarities with it's cable channel by creating a vampire warrior alienated most viewers tuning in to check whether ECW was still extreme.