10 WWE Main Roster Wrestlers Who Were WORSE In NXT
Baron Corbin, Alexa Bliss, Elias and more NXT alumni who beat the call-up curse.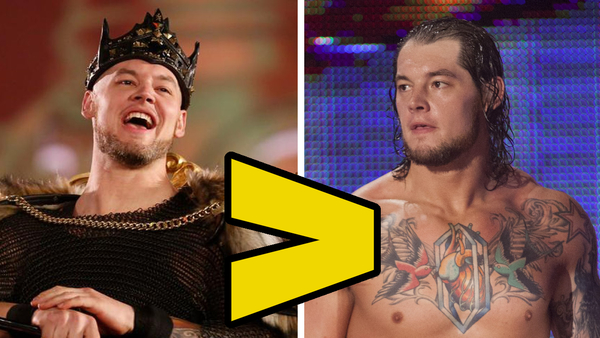 One of the worst wrestling tropes to emerge in the modern WWE product is 'The NXT Main Roster Curse' - typically used to discuss wrestlers who come to WWE with a stellar indie reputation, excel in NXT, only to stagnate on the midcard of Raw and/or SmackDown.
Of all the complaints loyal fans level at recent shows, bad booking of talent is a magnet for fan frustration, even if it does strangely unite the fandom over at least one issue.
NXT alumni floundering in the main roster talent pool has become an axiom. Within the first few weeks of a call-up, many fans even start to fantasy book their former NXT favourites in other wrestling companies.
Yet, the WWE Universe exists on the basis of a 'never say never' mantra. There have been a few distinct outliers whose careers have flourished when they departed the black and yellow brand – perpetual challengers become reigning champions, managers become megastars, that guy in the black trunks becomes a character who steals every scene.
The current NXT roster should seek mild comfort in the main roster successes of their predecessors, even if it means blinkered vision towards a litany of harsh failings.
10. Heavy Machinery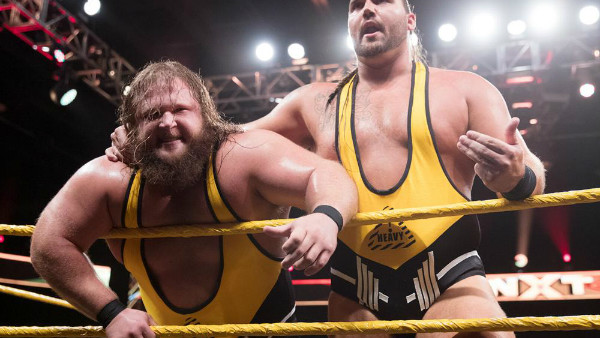 Heavy Machinery were a prominent tag team in 2018 NXT, yet they never captured the Tag Team Titles, often coming close but never being able to put the champions away. The huge size of Otis and Tucker made their defeat an impressive sight.
In their move to the main roster the duo had some solo success - Tucker becoming a two-time 24/7 Champion and Otis winning 2020's Money in the Bank contract - but they ultimately failed again to take tag team gold.
Their greatest improvement in transitioning from NXT to the main roster was their character work. Tucker took tentative steps to becoming his own man; however, while an improvement on his NXT presence, he was overshadowed by his partner.
Otis thrived on the main roster in his odd couple romance with Mandy Rose. Rather than being played just for laughs, the mismatch between the beautiful Rose and slovenly Otis had some genuinely heartfelt moments.
When Heavy Machinery imploded, Otis excelled and continues to do so on SmackDown - having found renewed tag team success alongside Chad Gable as Alpha Academy.
Tucker wasn't so fortunate, being released on 15 April 2021, though he left the WWE a better prospect for whichever promotion he stakes his claim in.