10 WWE WrestleMania 36 Card Predictions After Royal Rumble 2020
Who will Becky Lynch, Roman Reigns, John Cena, and more wrestle in Tampa?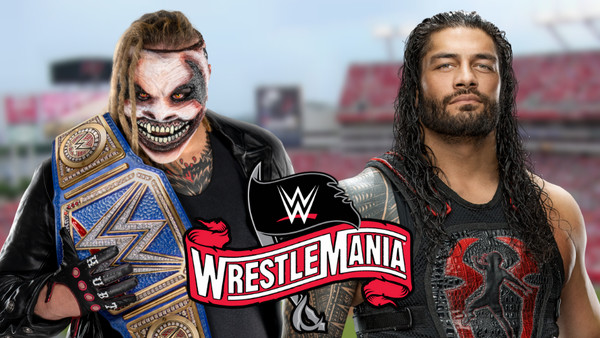 With Royal Rumble 2020 over and out of the way, WWE's journey down the Road to WrestleMania 36 is underway.
Drew McIntyre and Charlotte Flair emerged from the year's first pay-per-view as top contenders. Edge broke the internet with his heart-stopping return, creating one of most emotional moments in the event's 32-year history in the process. Brock Lesnar crushed the competition like insects, throwing 13 men over the top rope before falling on his sword, while NXT's Shayna Baszler and Bianca Belair combined for 16 eliminations in the women's bout. Roman Reigns became the only man to finish as the runner-up in four Rumbles. Daniel Bryan fell to 'The Fiend,' but helped Wyatt's new character to his best match yet.
Numerous other wrestlers climbed the ladder or fell down a few rungs, setting WWE's ever-changing roster up for an exciting journey to Tampa. With what went down at the Rumble (and follow-up episode of Raw) in mind, here's our take on where those pieces may land on 5 April.
Note that this is not an attempt at predicting the full WrestleMania card; there'll likely be the usual battle royals and a smattering of other matches. Instead, consider this a selection of choice cuts...
10. Intercontinental Title: Braun Strowman (c) Vs. Baron Corbin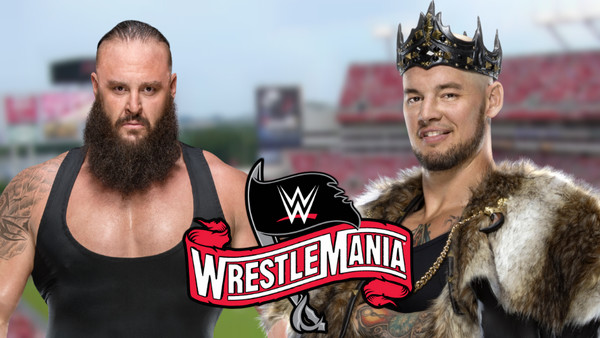 This is based off the assumption that Braun Strowman and Shinsuke Nakamura eventually clash for the Intercontinental Championship, which still hasn't happened yet. 'The Monster Among Men' has, however, bested 'The King of Strong Style' once already in 2020, and one would fancy him to take SmackDown's secondary strap should Nak put it on the line in a rematch. Braun could look like a beast in overcoming both Shinsuke and an interfering Sami Zayn.
King Corbin gets slotted in as a WrestleMania challenger because it'd be a huge surprise if he didn't have a singles match in Tampa and the way we've laid out the rest of a card leaves little else for him. WWE love him, he gets heat, and there's little reason to believe he'll be removed from the spotlight anytime soon.
The former 'Lone Wolf' would employ all the f*ckery in the world here, bringing Dolph Ziggler and Robert Roode to the party. In an ideal scenario, this would end with Braun mauling them all - not out of any inbuilt disdain for Corbin, but because it'd be nice to see him as a true monster again.