10 WWE WrestleMania 36 Card Predictions After Royal Rumble 2020
9. Rusev & Liv Morgan Vs. Lana & Bobby Lashley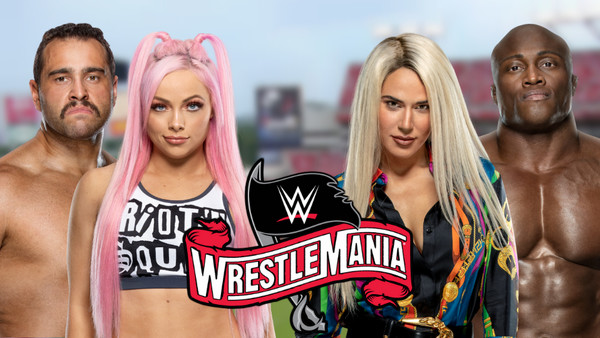 The Rusev/Liv Morgan vs. Lana/Bobby Lashley storyline has largely moved away from goofy soap opera antics in recent weeks, becoming a whole lot less entertaining in the process. The in-ring hasn't been particularly exciting. When that became the focus, the programme lost its car crash appeal.
Here's the thing, though: this content is still popping good YouTube numbers. The views aren't soaring through the roof like they used to, but a decent chunk of those were clicking a few weeks ago are still around, meaning that the storyline probably isn't going away anytime soon. That could mean two more months of Raw segments and matches leading to a WrestleMania 36 blowoff.
It's hard to see this match prospering unless it's kept short. If it hasn't already, the feud will have long since ran out of steam by the time WWE hit Tampa. A heated, violent, chaotic brawl between Lashley and Rusev at Elimination Chamber could go a long way to repairing the damage, as would a return to the daftness of weddings and general cuckoldry. Otherwise, it'll be drier than unbuttered toast.