11 Female Wrestlers Who Were In WWE At The Wrong Time
10. Melina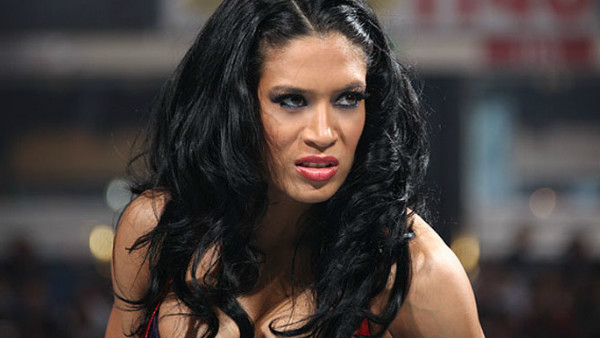 With one hell of a ring entrance and a primal scream like no other, Melina will go down as one of the greatest performers of the "Diva" era.
She is a three-time Women's Champion, as well as a 2-time Divas Champion. At the start of her in-ring career, she had the opportunity of feuding with perhaps of the greatest female performers in WWE history, Trish Stratus, putting on a great match at Survivor Series 2006.

While she began with limited wrestling abilities, Melina worked hard to possess one of the most innovative move sets in WWE. While she was fortunate enough to be in a few great feuds and a number of history-making matches, such as the first female I Quit Match with Beth Phoenix, and the first female Falls Count Anywhere Match with Mickie James, Melina was wrestling at a time when such matches and match times were very inconsistent. Nobody knew how much time would be given to the women's matches on the next Raw or SmackDown.
Fun fact: Brett Hart once praised Melina as one of the best in the ring and as one of his favorites. He said, "I think there's some great wrestlers in the WWE. I think Melina is, to me, really creative and imaginative, and she's an innovator and she comes up with some great matches. I love watching her wrestle. In a lot of ways, I think she's the best wrestler in the world right now."
It would be interesting to see Melina mix it up with the women of today such as Becky Lynch, Sasha Banks, as well as Naomi, who has said her dream match would be against Melina!