11 Implications Of WWE's Brand Extension 2016
10. McMahons! McMahons! McMahons!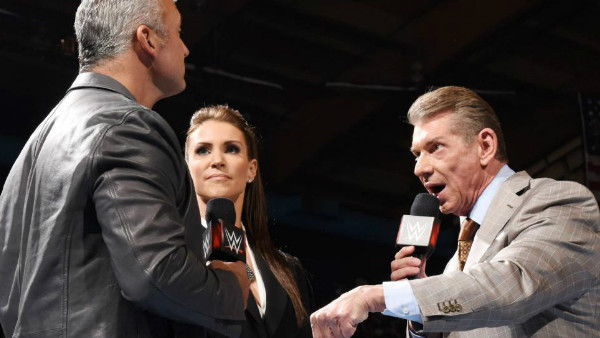 World Wrestling Entertainment has treated SmackDown as something of a throwaway show for a while now, and whilst that has obviously had more negative than positive points the plus has been that SmackDown viewers have largely been able to avoid seeing the McMahons on a regular basis. Vince, Shane and Stephanie have been frequently clogging up RAW in 2016, a fact that is as boring as it is depressing.
Well, SmackDown is surely about to get a frequently healthy dose of McMahons with the announcement of the brand split. Shane and Stephanie are going back and forth for control of RAW, and one can only assume that one of Vince's children will find themselves in control of the newly-unique blue brand.
Almost twenty years after the McMahon family saga first made our TV screens, the story continues to play out. How depressing is it that in 2016 the biggest WWE news in a long time is born out of a McMahon family squabble story?