11 WWE Title Changes That MUST Happen In 2023
How will Triple H rearrange the title picture this year?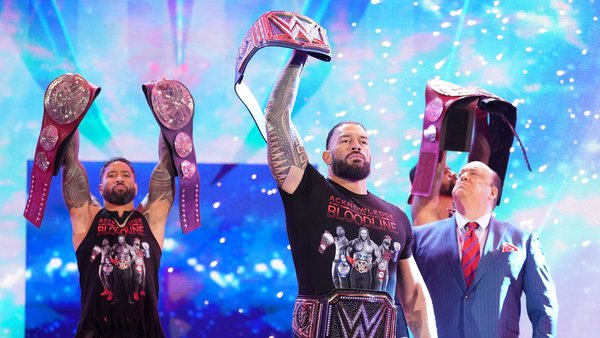 With news breaking that Vince McMahon has forced his way back onto the board of directors, the fun times may be over at WWE. It seems this is purely a business position, rather than creative; nonetheless, the dark cloud of the mad despot makes for uncertain times.
With that in mind, now may be the best time to celebrate what the current head honcho has achieved. Aside from bringing back beloved faces and consequential storylines, Triple H has taken steps to make the titles feel like prizes worth winning again. While this isn't across the board, the midcard belts, especially, are getting TV time like they haven't in years.
As such, the time has come to speculate on who'll be grabbing the gold in 2023. If not every belt has been elevated just yet, there's plenty of time to work with, and storylines to be built around the championships, venerable and otherwise.
With a number of stars just waiting to break through to superstardom and the company's perception riding remarkably high, this should be a massive year for WWE, and with The Game's cerebral, logical booking, the championships should help put the sports back in sports entertainment.
Alternatively, look forward to another twelve months of Who Stole Vince's Golden Egg.
11. NXT Women's Championship - Alba Fyre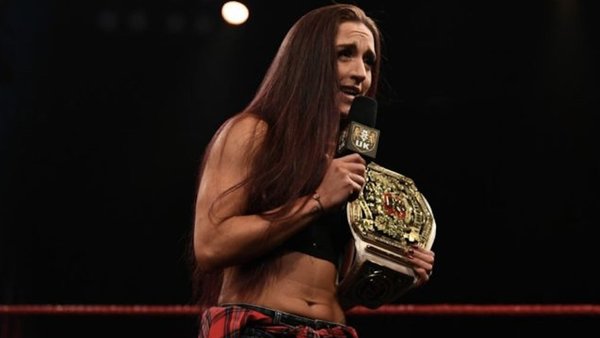 While the means behind her sudden ascent were unfortunate, it's fair to say Roxanne Perez is an exciting face at the top of NXT's women's roster. She has the fans behind her (on commentary particularly) and seems a fair bet to transition pretty quickly to Raw or SmackDown.
The women in developmental skew particularly young and green, so while there are plenty of stars there with bright futures, on the assumption Perez isn't long for this world, there's no one better to lead the division than Alba Fyre. The former Kay Lee Ray has a wealth of experience in Europe and the US, and has demonstrated her title bonafides with a record setting run in NXT UK.
What's more, she's shown willing to roll with NXT's often strange decision making when it comes to character. Others would be stymied by a sudden (baffling) change in name and persona, especially with a decade plus in the business, but Fyre has just continued to demonstrate her skills whenever called upon to do so.
With NXT still recovering from the day-glo experiment of 2.0, Alba Fyre could be just the ticket to restore the vision Triple H once had for his developmental babies.