2 Ups & 5 Downs From WWE SmackDown (Mar 5)
WWE's road to Fastlane drives through mediocrity on the latest SmackDown.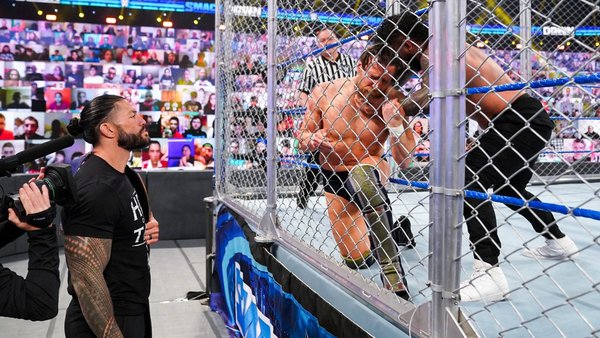 This was the very definition of a one match show.
Weekly TV doesn't subscribe to the same urgent need for belting bout after belting bout that pay-per-view does, but fans do need to see some good wrestling. If they're not going to get that, then they need to see some worthwhile storytelling or character development that takes things in a satisfying direction.
Sadly, Friday night's SmackDown didn't have a lot of that. In fact, had it not been for the typically awesome Roman Reigns, Daniel Bryan, Jey Uso and Paul Heyman, then the program would've been an abject disaster and maybe even one of the worst blue brand efforts since the show moved to FOX in 2019.
That, despite what WWE haters might lead you to believe, isn't the norm for SmackDown. Even when average, it still has a handful of things worth your time. This week? Not so much. The company still don't have a tag-team division to speak of, they've just dumped all over a lengthy angle from last year, and a promising heel character has turned into a borderline offensive cartoon that would've looked outdated 20 years ago.
Here are all the 'Ups' and the 'Downs'...