20 Absolute Best Wrestlers In The World Right Now
Celebrating Jon Moxley, Roman Reigns, Sasha Banks, and the best wrestlers in the world.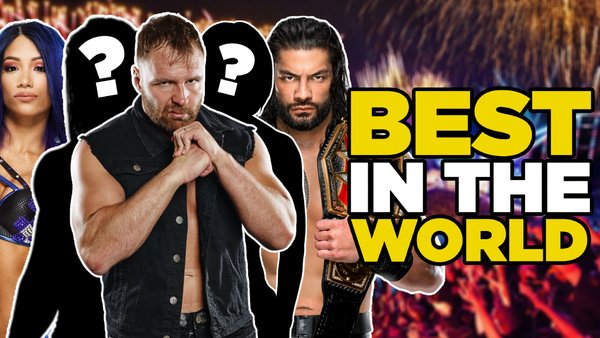 Current form is the main criterion for this list.
A wrestler cannot be declared one of the Best in the World if they aren't showing it (or booked in positions to show it) on a regular basis. This point will be explored further in the next entry, as it is particularly pertinent to the wrestler ranked 20th, but it applies to several honourable mentions as well.
Bayley, Minoru Suzuki, and Cody Rhodes are elite performers and excellent at every aspect of their jobs, but their recent bodies of work don't compare to those who made the list. The output isn't there. They aren't currently playing the best version of themselves.
Unlike the recent Wrestling Observer Lou Thesz/Ric Flair (Wrestler of the Year) award, which caused plenty of discussion last week, drawing power and importance to business won't be considered here. This is all about quality of work, including matches, promos, and everything in between.
Let's stress, too, that this is almost entirely subjective.
Inactive wrestlers weren't considered, hence the lack of Hiromu Takahashi. El Desperado heads the list of other New Japan near-misses. From WWE, Adam Cole, Kyle O'Reilly, Cesaro, and Johnny Gargano edged close, while AEW's PAC, and Nick Jackson almost made it too.
Let's begin...
20. Kazuchika Okada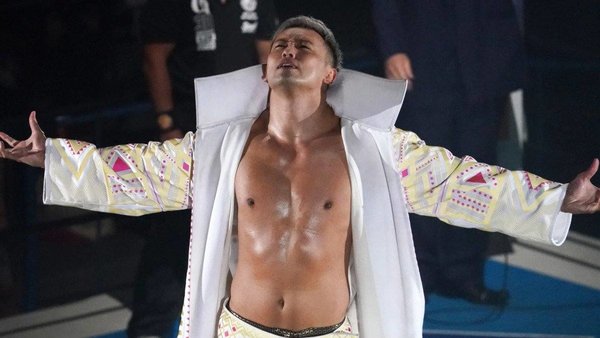 Kazuchika Okada dropping as low as 20th would be unthinkable in other years. A first-ballot Hall-of-Famer and genuine Greatest of All Time candidate at just 33 years old, he is a mesmerising professional wrestler whose big match record speaks for itself. When put in an important spot, Okada invariably delivers, and his ability to transcend potentially samey match layouts and formulae puts him in the same pantheon as Ric Flair. A lesser performer would bomb.
Current form is what prevents Okada from placing higher. His heart-in-mouth Wrestle Kingdom 15 epic with Will Ospreay aside, Little Kazu has been tasked with playing a secondary role for much of the past year. He has played it well, admittedly, but his Money Clip run isn't what will land him in the Hall of Fame and isn't conducive to great output.
This is all by design. Similar to Kenny Omega's early AEW booking, Okada will soon break free of his storyline shackles and roar back to the top of the card, shooting him up lists like this. He isn't in decline; he's being booked underneath for a change, and that's fine.