20 Best WWE Wrestlers Of 2015
Who is the best in WWE?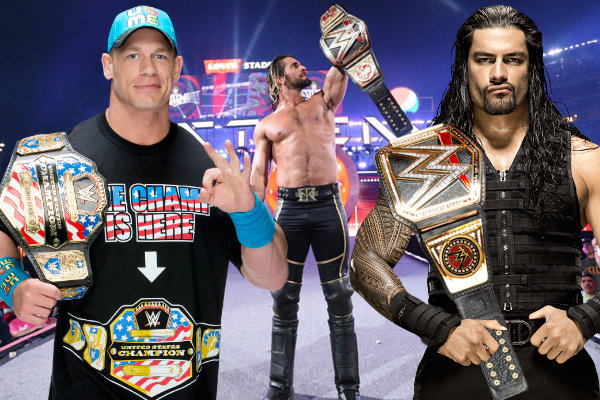 Being the best in WWE is what every wrestler aspires towards, not just because the top spots pay multi-millions, but also because "the best in the world" or "being the man" is a legacy that wrestling fans will enshrine forever. In 2015, the WWE roster is as competitive as ever and there are many laying their claim on "best" status. An influx of indie talent, and a general raising of the game in the established roster, has produced some very good matches this calendar year. This list will rank WWE's best workers, based on their performances in 2015, ultimately crowning a wrestler the number one guy in the company. The primary factor for consideration will be in-ring work, with mic work and character performance also factoring in. Creative push will also inevitably be a factor, as there are some great talents who unfortunately just never got the screen time in 2015. This list will also look at the risers and fallers, showing where the wrestlers placed on last year's version of this ranking. For further comparison, check out the
2014
and
2013
lists. Let's get straight to the business at hand with a bold breakout star.
20. Sasha Banks
New Entry
A female performer makes this ranking for the first time. Sasha Banks was excellent in 2015, both in terms of her matches and overall character performance. She's an absolute natural and clearly 'gets' the business. The clear highlight was her NXT Takeover Brooklyn match with Bayley, which is a contender to be the best match of the year. Bayley also deserves a ton of credit for both that match and her general performance throughout the year. Unfortunately, since moving up from NXT Banks has struggled to make an impact on Raw, but is surely primed for a busy 2016 that will hopefully see her rise up. As an in-ring worker, she's simply sublime.
Highlight of the year:
NXT Takeover match with Bayley