20 Greatest TNA Matches Ever
Kurt Angle & Samoa Joe deserve praise for trying something different at LockDown 2008...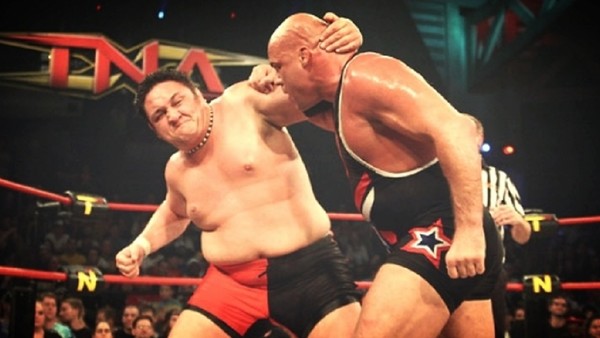 Much-maligned since forming in 2002, TNA has often struggled to convince wrestling fans that the company is a viable alternative to WWE. These days, the promotion is more commonly referred to as Impact Wrestling, but even that change has most sitting on the fence. That's a shame, because TNA have presented a laundry list of incredible matches over the years.
Legendary wrestling announcer Jim Ross once said on his podcast that TNA could do with a complete rebranding, something new to freshen up the old, largely tarnished formula. Yet, when analysing TNA history it becomes clear that the organisation hasn't always been as flawed as some would make out.
Supreme in-ring athletes like Kurt Angle, AJ Styles, Samoa Joe and Jeff Hardy have contested some of the best bouts of the past 15 years. TNA may many much-discussed have negatives, but the positives deserve to be explored too.
If there's one thing these 20 matches prove, it's that TNA has been capable of producing in-ring magic in its fourteen-year history. There's even a very recent example to show that the company is still very much alive and kicking, at least from an in-ring perspective.
Let's look at 20 of the greatest TNA matches ever...
20. Bully Ray Vs. Jeff Hardy (LockDown 2013)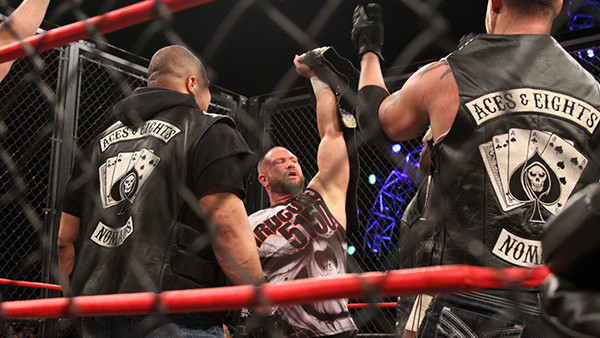 First of all, Bully Ray (now back in WWE as Bubba Ray Dudley) deserves sincere plaudits for whipping himself into the best shape of his life in 2013. With the promise of a headline run as TNA Heavyweight Champion looming, Ray knew he had to look the part. His physical condition had never been better, and that isn't praised enough.
The story leading into LockDown was wonderful. Bully faced Jeff Hardy in a Steel Cage Match for the TNA Title. Both had great history with one another, dating back to their daredevil antics in the first ever TLC bouts over in the WWF. Fans were excited to see what they could do inside the cage.
Ray would turn on Hardy and reveal himself as the figurehead of the villainous Aces & Eights faction at the end of the match. Crowned champion, he was then positioned as TNA's top heel going forward, a situation that suited his loudmouth characteristics.
Amidst all the story, it's somewhat forgotten that Hardy and Bully actually had quite the contest. Long before the big turn, they were having a fine main event.