25 Most Revealing WWE Instagram Posts Of The Week (Feb 25th)
IT'S A DILAPIDATED BOAT...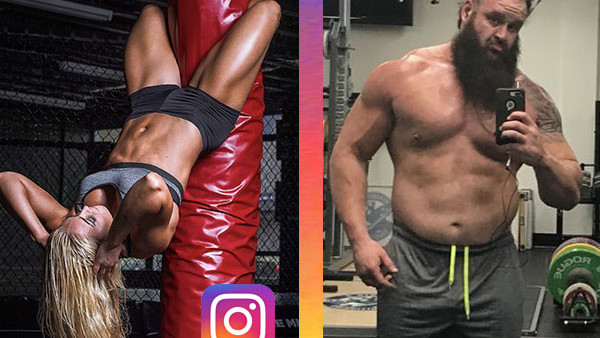 It's almost time for Elimination Chamber and the inaugural women's chamber on the card, so yet more chance for WWE to celebrate their new-found progressiveness. Another strike for equality in their divisions shouldn't be sniffed at.
Obviously, the news this week has been dominated by speculation on what could happen in Las Vegas, from results to surprises and everything in between. But there's also been the small matter of the whispers that Brock Lesnar might be on his way out of WWE again after WrestleMania 34, that Seth Rollins is set for the heel-turn and feud with Roman Reigns that was intended for Dean Ambrose and that Shane McMahon and Daniel Bryan WON'T fight at Mania.
That last part shouldn't be surprising, but it's still shocking how many people believe Bryan's lack of clearance somehow doesn't matter.
On top of all that, there's been a revelation of how much less midcarders make less than they did in 2010, more talk of Rey Mysterio returning to WWE and NXT costing WWE a lot in losses. None of which should be all that surprising.
And through it all, the superstars took to social media to peel back the curtains on their lives in the usual way. This was the week in WWE Instagram...
25. Paige Bites Back
Just be aware, when you're criticising what wrestlers look like on social media, they pay attention. But at least Paige knows how to bite back at trolls.