3 Ups & 5 Downs From AEW Rampage: Slam Dunk (Feb 17)
Downs...
5. This Was Just Irritating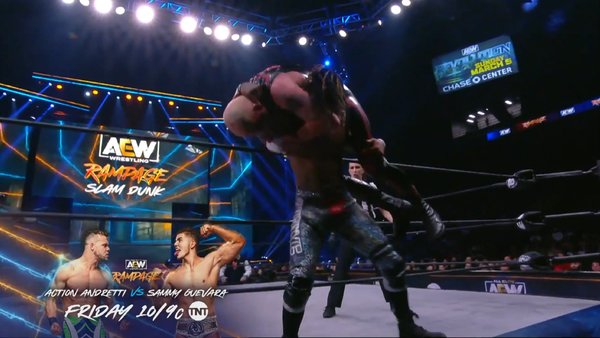 Yes, AEW has to hype upcoming events, but pick your spots to do it! There was no need for Excalibur to run through the cards for next week's Dynamite, Rampage and some of the Revolution pay-per-view during the closing stretch of Friday's main event. That was an insult to Dustin Rhodes and Swerve Strickland.
Pick. Your. Spots.
Excalibur's breathless deluge of match graphic hype was especially irritating because it happened just as Swerve was hitting a move to Rhodes on the ring apron. That was a big moment in the match, because it cut the icon's comeback off, but nobody else could get a word in to sell it.
Can you imagine the feedback if Michael Cole ignored a main event's final moments to talk about midcard battles on Raw? People would be angry, and rightly so. This writer isn't saying WWE has never done that, but AEW deserves the same criticism when they do.
Fair's fair.