3 Ups And 4 Downs From WCPW Loaded Episode 11
Downs
4. More Is Less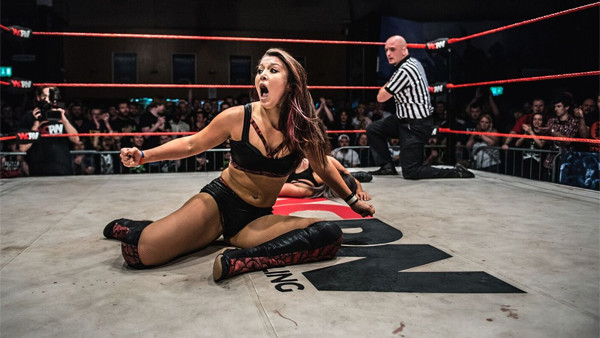 The first match on WCPW was a Women's Championship three-way pitting champ Nixon Newell against Alex Windsor and Katarina Leigh (formerly Katie Lea Burchill in WWE and Winter in TNA). Triple threat matches are funny; they're inherently exciting because of the spots the wrestlers can do, but they don't make a lot of sense to book, especially when a title is on the line.
The match opened up with some fun pinfall attempts, but as it went on, it seemed like Leigh was the odd woman out. Newell and Windsor kept going for one another and there was clear animosity, but Leigh wasn't part of the equation. The fact that she didn't seem to be able to keep up with Newell and Windsor physically also brought the match down.
In the end, Newell pinned Windsor to retain the title, but it was hard to imagine that the match wouldn't have been a lot better if it were just the two of them. Maybe there's a rematch in the works, but even so, Newell just beat Windsor.