3 Ups And 4 Downs From WCPW Loaded Episode 11
1. Local Hero To The Rescue?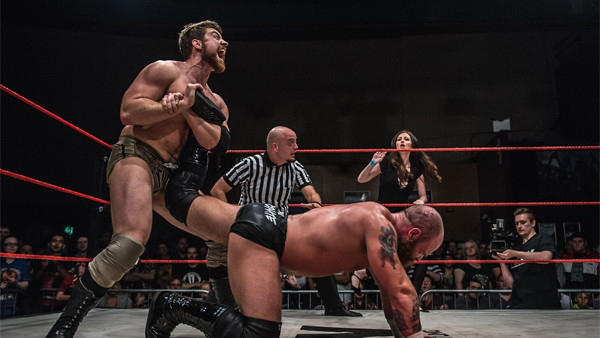 For the past couple of weeks, The Primate has had it in for Jack the Jobber. Ever since everyone's favorite hapless loser tried to talk to Suzie Kennedy, the monster has been after Jack. This week, he chased him down to the ring, and when he couldn't get his hands on Jack the Jobber, he attacked ring announcer Simon Miller.
That brought out "Local Hero" Joe Hendry, who came down to the ring for the rescue. An impromptu match started, and both men were off. Hendry and Primate fought hard, but again, something just didn't click. It was also disheartening to see Primate lose - obviously Hendry, who will be taking on Kurt Angle at Refuse to Lose, shouldn't be getting beaten, but Primate is a uniquely believable competitor, and he seems to lose an awful lot.
The real puzzle came after the match, though. Hendry, satisfied with his win, headed to the back, while Primate, angrier than ever, started attacking the referee and ring crew members. Even though bullying non-wrestlers was what brought Hendry out in the first place, this time, he didn't seem to care. The Primate wreaked havoc to his heart's content with no one to stop him.