4 Ups & 4 Downs From WWE SmackDown (Sept 29 - Results & Review)
2. Sure, Why Not?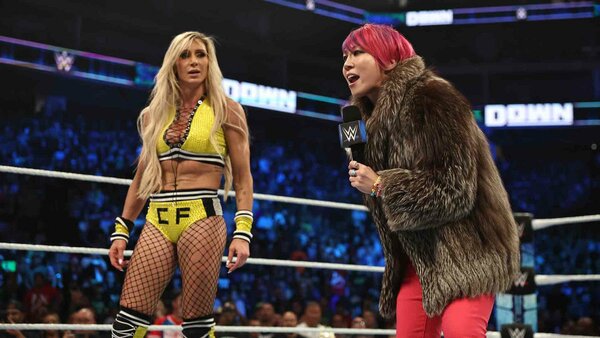 So, we're back to Bayley causing chaos for IYO SKY.
She was the one who put her Damage CTRL partner forward for a Triple Threat title defence vs. Charlotte Flair and Asuka and Fastlane. Honestly, a tightly-produced singles rivalry would be the best thing for WWE's female ranks right now. Charlotte is kinda crammed in just because of who she is, and her babyface stuff remains rather painful.
Then, there's Asuka. She lost to IYO on last week's show (in a red hot match), and doesn't actually have much of a claim to another title tilt. Everything feels a tad thrown together without much direction - WWE's writers must reason that Flair and Asuka's twin star power is enough of a story.
Further, SmackDown's bout between Charlotte and Bayley was middle of the road at best. Both women are capable of so much more than that, but WWE sprinted through their collision so they could get to the haphazard three way set up.