5 Most Insane Things Happening In Wrestling Right Now (Feb 1)
4. Chris Jericho's Corey Graves Moment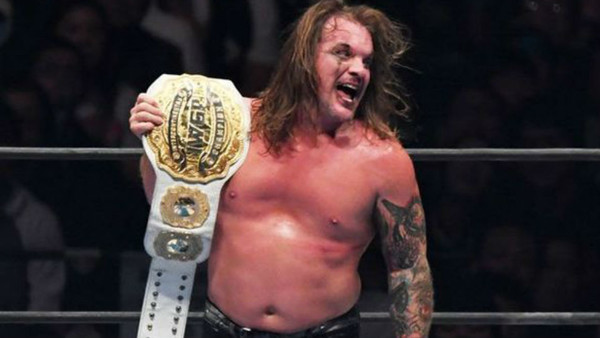 Chris Jericho was clearly drunk out of his mind on Sunday night. It's a wonder he didn't size up CM Punk - but he had a different target in mind.
Drunk on what, we've no idea, but we're left to presume his "poison" is Duff beer, for the Alpha escaped reality much like Homer Simpson did in front of the mirror in 'Duffless'. In telling Brock Lesnar to "lose the gut", in a string of sensational and hastily deleted tweets, Jericho could not save himself from hypocrisy.
We're not mocking Chris Jericho's New Japan Era physique. Whether it's his intention or not, he looks like a throwback to the surly foreigner b*stards of old, the Terry Gordys, the Stan Hansens, the Steve Willams', and it informs his vicious crazy man bit, reliant as it is on shortcuts to brain damage. The man is also 48 years old, and on the evidence of his unreal war with Tetsuya Naito at Wrestle Kingdom 13, can still flat out go to a level that puts many of his younger successors to shame. According to Dave Meltzer, Jericho is angling for a Brock Lesnar match under the lights of All Elite Wrestling. So that's Seth Rollins and the 2019 Universal Title picture knackered again, then.
But come on, mate. "Lose the gut"?
One wrestler looked in front of a mirror this week, but maybe it shouldn't have been Mojo Rawley.