5 Most Insane Things Happening In Wrestling Right Now (Feb 22)
The Future Is F*cked.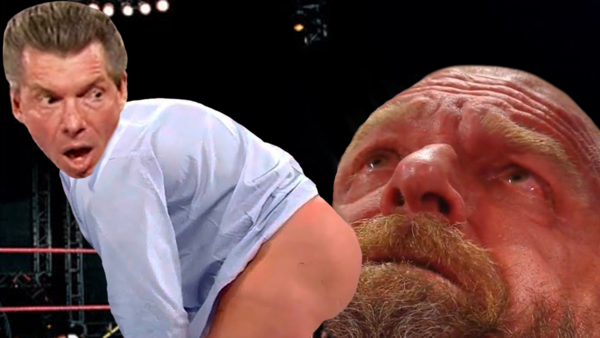 In a very bold move, WWE on Monday night gave up, and gave in to hardcore fan protests. WWE simply called up the four best wrestlers on NXT, before WrestleMania—and it wasn't very good.
Many blamed the crowd—it's not the responsibility of the crowd to get a performer over—but the mere fact that WWE selected Lafayette as the destination of these debuts calls into immediate question the wisdom behind the drastic, sudden ploy. There was so clearly no forethought whatsoever; Vince McMahon simply decided that the RAW midcard is in a state of utter tedium—perhaps he'll blame us, since "We" are the Authority now—and made a trademark, impulsive change.
Ricochet created noise from silence and excitement from familiarity in an excellent cameo appearance. Johnny Gargano and Tommaso Ciampa interacted with one another tentatively and tensely enough to assuage concerns that the whole epic 2.5 year storyline hasn't been smashed face-first into the TitanTron—though the sight of Ciampa performing as a fully-fledged babyface was of some concern. A sudden and bizarre shift into "good guy" territory is awful character work. Just ask Tama Tonga. Aleister Black underwent a repackage. He is now the lead singer of an emo band: Cap'n Aleister.
Not disastrous in a vacuum, Vince McMahon's verbiage created an ominous vision of the future.
And, if you thought that alliteration was rancid, wait 'til you get a load of…
5. My Chemical Aleister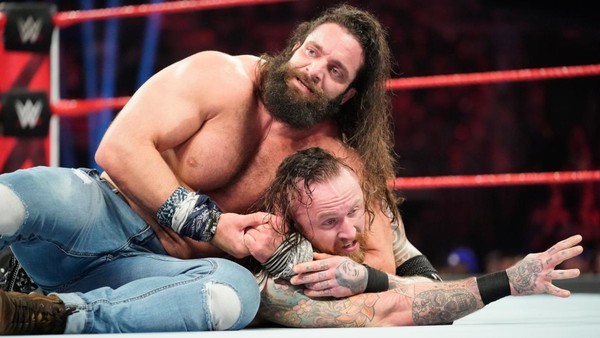 Everything is so chronically, profoundly contrived on RAW. The writing and the commentary (which is in effect written) is so godd*mn hacky.
Elias said during his concert "I am going to sing a song for myself in the hope that I can slip into a deep consciousness"—and he said this purely as a means of bringing out Aleister Black so he could say, in response, "If silence and deep sleep is what you seek, then allow me to help you. For tonight, you will fade to Black."
It is that easy to summon these people. Elias may one day strum with a bit too much force, and break a guitar string. "Sorry about that—freak accident."
LARS SULLIVAN enters.
"Here's a new jam, just for you. I call it "Sports Entertaining With My Baby."
ADAM COLE enters, cupping his ear. "Did somebody say "Baby"?!" But he is simply 'Adam' now, so his catchphrase requires a rethink. "Adaaaaaaam, baby!"
Aleister Black, incidentally, is "moody" now, according to Michael Cole. We are weeks removed from seeing the man refuse to enter the ring because he is feeling too depressed, as Vince McMahon finally loses patience with Lars and lashes out in rib form. "The Dutch Destroyer here anxious under the strain of Jinder Mahal's chinlock," Cole will say, robotically.
In Aleister Black, we see a visage of composure, an unflappable warrior whose stoicism serves his ice-cold character—and which adds major drama to his matches when the fire within is invoked. Vince McMahon meanwhile sees a sullen teenager.
Vince McMahon also sees DUSTY F*CKING RHODES, because Black apparently "fights for the 9-5ers, the Blue Collars…"