5 Most Insane Things Happening In Wrestling Right Now (Feb 22)
4. The Dumbest Rumour In The Recorded History Of Pro Wrestling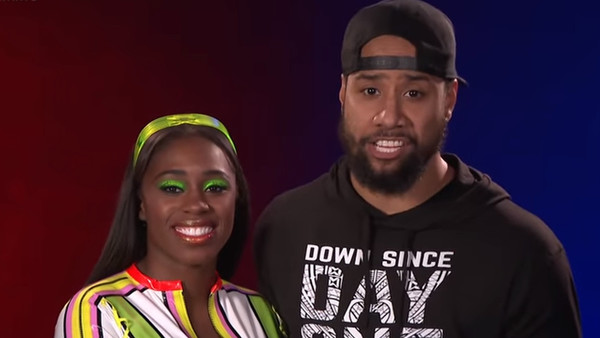 Rumours are the lifeblood of online wrestling fandom. We need something to carry us over from Thursday to Monday on weeks with no pay-per-views. Hell, we need something to look at on our phones when Baron Corbin wrestles the same match every single motherf*cking time.
Humans naturally love to gossip, and wrestling, the theatre of the absurd, creates a maelstrom of it. Did you know that the McMahons we see on TV are paid actors? That the real Vince dispatched his namesake Russo to sabotage WCW within, forgetting that WCW was already as dead as RAW's midcard? Or that Jake The Snake Roberts was the Higher Power?
All of this bullsh*t pales in comparison to the rumour spread by FOX News following Jimmy Uso's disorderly conduct and obstruction arrest: Jimmy, whose contract runs out in April, could not wait that long. He was trying to get himself fired by WWE, per "a source closely connected to WWE."
Jimmy Uso is not a caucasian man. He squared up to an American police officer. Is WWE so bad right now, that one would literally risk actual death to get out of one's contract?
Jimmy was mere days away from suffering a potato shot at the hands of Shane O'Mac, so perhaps he thought a gunshot would be painless in comparison.