5 Things We Learned From Kurt Angle On WWE Network's "Bring It To The Table" Interview
The Olympic gold medalist speaks out for the first time since returning to WWE.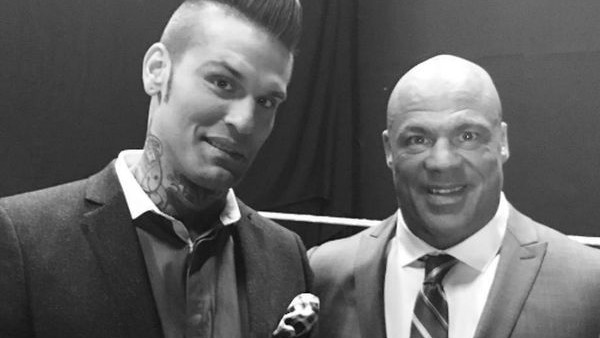 Bring It To The Table, the talkshow format similar to ESPN's Pardon The Interruption hosted by radio personality Peter Rosenberg, returned to the WWE Network for a second time on Monday night immediately following Raw.
This time around Corey Graves replaced Paul Heyman alongside JBL, and the three men threw out opinions on the hottest wrestling topics in a rapid-fire format that's a mixture of reality and kayfabe.
The show is a fun addition to the WWE Network's original lineup, but the real highlight of this episode that had people tuning in was Kurt Angle's first official WWE interview or appearance in eleven years.
Corey Graves had the honor of sitting down with the Olympic gold medalist and former WWE world champion, and the man many consider to be among a handful of the greatest in-ring workers of all-time to discuss a variety of subjects such as the reason behind his departure from WWE, his reunion with Vince McMahon and his plans for the future.
Click "next" below to read the five big talking points from Kurt Angle's first official WWE appearance since returning to the company...
5. The Reasons Behind His Departure From WWE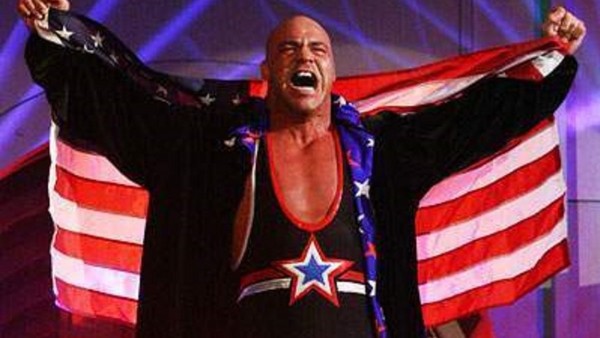 Corey Graves begins the interview by welcoming Kurt back and says he wants to start from the beginning. Eleven years ago Kurt was at the very top of the game and he stepped away from WWE. He asks what was going on at the time.
Angle responds that he was going through a difficult time in his life. His body was getting badly banged up and he was having a problem with painkiller addiction. There were a lot of personal issues he was struggling with that the company was unaware of, and he allowed himself to grow bitter and lash out at Vince McMahon and the company.
He felt like was spinning his wheels and needed to get away from the promotion for a while. He says that it wasn't the right move for him unfortunately, but at least he was eventually able to get his life back on track.
The details behind whose decision it was for Angle to depart WWE are skipped over, and that's probably for the best since it's remained a source of contention between the two parties in the years since he left. If the wounds are going to heal there's no need to rehash the ugly elements.