5 Things We Learned From Kurt Angle On WWE Network's "Bring It To The Table" Interview
4. How He Felt When He Got "The Call"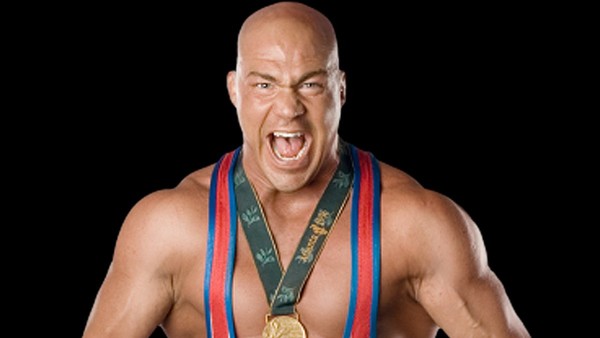 Graves follows up by asking the Olympic gold medalist what it was like when he received the call from WWE, and Kurt says that he was elated. He wasn't ready to retire from wrestling but if this is all that he gets - the Hall of Fame induction - that's more important to him that wrestling beyond this.
He says that he prefers his invitation to join the hallowed Hall over anything else and will be content if that's as far as this goes.
While that's the politically correct company line for Angle to use, his words in other interviews contradict that. Kurt has an unquenchable thirst for performing in the ring and the conflict is visible in his face when he says that he'll be okay with not wrestling again.
While we all understand WWE's trepidation putting him back in the ring, it would be a shame if he doesn't get at least one send-off match. Even a broken down Kurt Angle at 30% is going to put on a better show than Goldberg in his prime or the respectable effort Sting brought forth in his final appearances.