5 Ups & 1 Down From AEW Rampage (Dec 3)
Rampage delivers; Malakai Black wants blood; AEW's women show how it's done.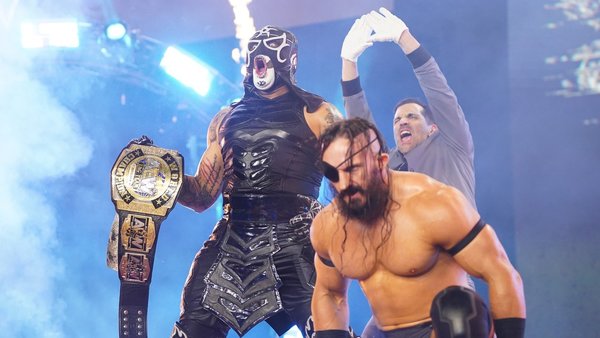 Tag. Team. Wrestling.
AEW does it better than most, and the company were at it again on this week's episode of Rampage. Any concerns that Rey Fenix being pulled from Penta's side before a much-anticipated main event opposite FTR would ruin things were soothed by PAC being slotted in as a late substitute.
Predictably, the Newcastle native nailed it, and he even found time to sell his wounded eye in the best way possible. Take note: THIS is what happens when you put four excellent workers inside the ring and let them weave their own story. The results were spectacular, and things got bloody once Malakai Black showed up too.
Last week's Rampage was a clean sweep of 'Ups'. Friday's show didn't quite match that, but only because of one niggling bout of forgetfulness during the opener. Otherwise, it was another cracker of a program; AEW let secondary stories take centre stage, and the way they built towards an upcoming TBS Title Tournament semi final was ace.
The ratings might not do Rampage justice, but Tony Khan and his team are on a roll with the sheer quality they're offering fans who do tune in. If you're into straightforward booking and pristine wrestling, then this is the weekly for you.