5 Ups & 2 Downs From AEW Rampage (Oct 15)
AEW presents a hard-hitting dream match; Matt Sydal shines; MMA falls flat.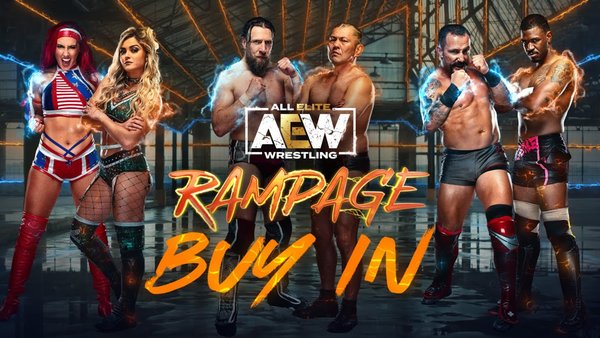 Jim Ross recently warned against making Rampage a regular two-hour weekly, and the iconic broadcaster has a point. AEW's second show usually flies in, and the 60-minute duration is ideal for those who just want a little bit more after watching Dynamite on Wednesdays.
Beefing it out to 120 mins weekly might be a mistake.
Of course, the flagship has been moved to Saturdays for a few weeks anyway, so Tony Khan wanted to try something fun on Friday night - he tacked on a bonus 'Buy In' show to Rampage. That answered WWE's decision to extend SmackDown by 30 minutes (the E also produced the goods with their own special).
This is already a pay-per-view quality weekend, put it that way.
SmackDown boasted bouts like Becky Lynch vs. Sasha Banks and Sami Zayn vs. Finn Bálor on the other channel. Not to be outdone, AEW went with Bryan Danielson vs. Minoru Suzuki, CM Punk vs. Matt Sydal and more. The winners? The fans, but was that 'Buy In' essential for people sitting down to check out Rampage.
In a word, yes. Here's why...