5 Ups & 2 Downs From AEW Rampage (Oct 15)
Downs...
2. A Little Too Brief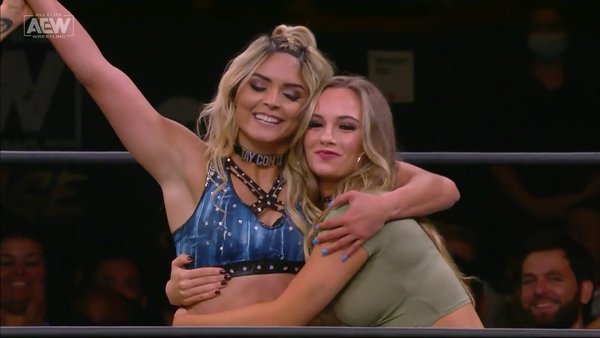 First though, some pesky negativity.
Tay Conti is obviously about to blow up and become a huge deal, and Santana Garrett is great, but they really could've done with a few more minutes when kicking off that 'Buy In'. Just shy of five mins wasn't quite enough for them to do anything special, and that sucked when this wasn't a squash.
AEW might've cut the American Top Team vignette they have planned to give these women some more time to work with. Yours truly isn't sure about anyone else, but he'd much rather have more wrestling from actual wrestlers than glorified MMA hype packages. That might be harsh, but yes.
The sickener is that Conti and Garrett only required another two-three minutes. Then, they could've fleshed out the middle portion of the match a little more instead of having to rush through everything to the finish. Oh well, at least Tay's prospects are looking up.