5 Ups & 2 Downs From AEW Rampage (Oct 15)
1. MM-Meh?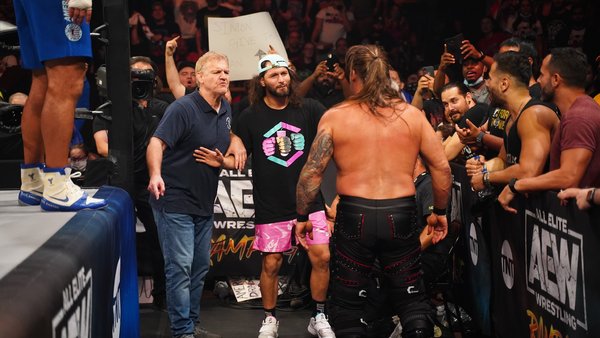 Some AEW fans won't agree with this, and that's fine.
However, the dude writing this isn't really digging American Top Team's involvement in the company to date. Being honest, it feels like a poor use of Chris Jericho all in, which sucks. Perhaps things will brighten up once the rest of the Inner Circle properly gets involved.
Will Top Team be as vibrant as The Pinnacle were though? Probably not. Therein lies the problem - Pinnacle vs. Inner Circle was a right old-school wrasslin' rivalry. Meanwhile, this Top Team stuff is just barely there and smacks of another failed bid to integrate MMA into professional wrestling.
Again, some will think differently. They may even be more positive. It'd be good to see everyone make this work (Jericho should never be involved in anything that comes across so bargain bin), but it's all a tad second-rate at the moment.