5 Wrestlers Who Could Be Adam Cole's Secret AEW Return Opponent
Adam Cole will soon return to active competition - but who will he be against?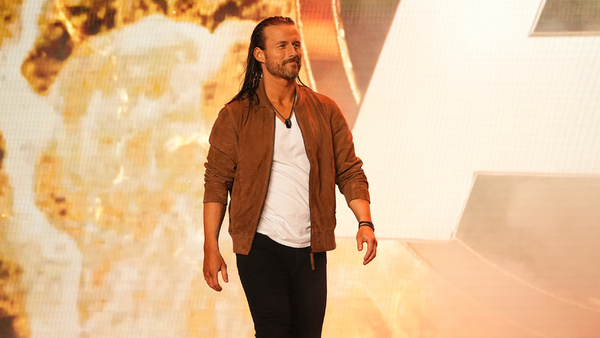 The 29 March AEW Dynamite is to feature the in-ring return of Adam Cole.
Announced in conjuction with the premiere of AEW All Access, the match will mark Cole's first since 26 June's Forbidden Door pay-per-view, a torn labrum and a duo of concussions in successive months rendering him unfit to compete. Details on who, exactly, is battling the two-time NXT Champion have been scarce, thus opening a case file sectioned under 'major AEW teases'.
Truthfully, AEW may not have a quote-unquote major opponent lined up for Adam Cole's comeback but luckily, they haven't used that buzzword. Tenured AEW viewers have been prone to major Tony Khan announcements on a near-weekly basis that have ranged in size, but the very nature of Khan's presence on AEW programming has run its own meme-able self into the ground, owing to their own repetitiveness.
With Adam Cole's return opponent, Khan is playing a different game, a dangerous one at that. With Cole's return, it marks the comeback of a genuine star player; star players require star opponents for their first fight back.
But can such a succinct story be cooked enough with just two weeks to go?
5. Matt Menard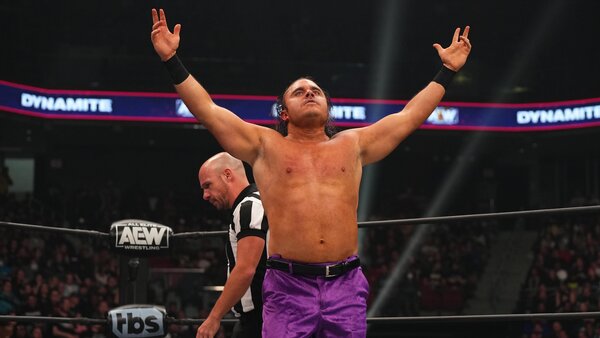 AEW is an inherently story-based organisation.
What is said one week may transpire to be the critical point for a heel turn a number of months later. So deep is this focus on storylines that it means you won't get randomly-strewn first-time-ever matches put together on a random Dynamite with no build. Such star attractions as Kenny Omega vs. Bryan Danielson and Adam Page vs. Bryan Danielson occurred only because they'd been built to with the care and precision that is expected of the company.
Adam Cole vs. Chris Jericho, meanwhile, is yet to reach that destination, purely because its build is yet to begin. There's nothing there. But it could theoretically happen.
Cole's return as a babyface wasn't done to warrant a warm comeback - he'd have received one regardless, such is the admiration he possesses - but because AEW desperately needs more top babyface stars. Bryan Danielson "went home". Jon Moxley turned heel. CM Punk no longer exists as far as Tony Khan is concerned.
Switching Adam Cole's allegiance opens up a new book of potential opponents, one of which must be Chris Jericho. Eventually.
For Cole's official return match, send in Matt Menard to begin the build towards a proverbial Cole vs. Jericho showdown at Double or Nothing.