6 New Directions For WWE After Clash Of Champions 2017
5. Rusev & Aiden English As Unlikely Babyfaces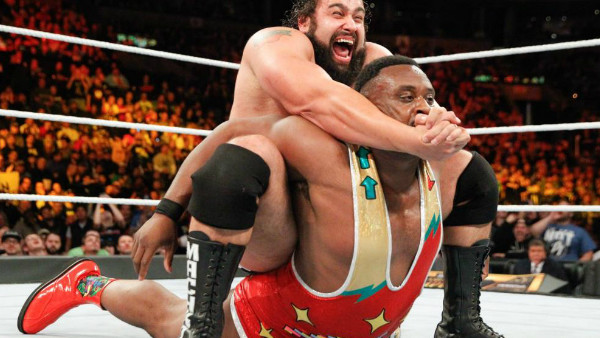 Only a clairvoyant could have gazed deep into 2017's crystal ball and imagined that Rusev and Aiden English would start receiving cheers as a tag-team in December. Fans in Boston on Sunday badly wanted the odd-couple duo to win the SmackDown Tag Titles however. If we were WWE, we'd be making the most of this sudden popularity.
SmackDown has a history of comedic tags working out. Look at Heath Slater and Rhyno for proof, or the unforeseen success of Breezango on the brand. Then, there's The New Day, themselves a unit who favour laughs over anything serious. When backed by such history, maybe Ru-Ru and Mr. English do have a chance.
This whole 'Rusev Day' joke is hilarious, even more so because both Rusev and his singing tag partner treat it as credible. Fans are in on the gag. Indeed, the TD Garden couldn't refrain from belting out chants supporting the pretend holiday.
Make the most of this while you can, writers.