6 New Directions For WWE After Clash Of Champions 2017
3. Natalya Teasing Her In-Ring Retirement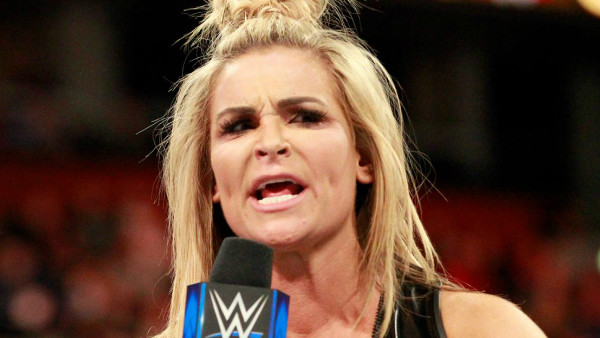 The sound of palms slapping foreheads on social media were almost audible when, following a rather tame effort against Charlotte, Natalya said she had been giving fans the best female matches for well over a decade. Her match at Clash of Champions didn't back up those claims, but not to worry. The real story was Nattie's teased retirement anyway.
Crying crocodile tears, she said it was high time she turned her back on the fans and the entire WWE women's division. If this is an attempt to mimic uncle Bret's 1997 heel turn on America, it has one thing already dragging it back; in '97, Bret Hart was a beloved babyface who turned rogue. Meanwhile, Natalya has been heel for some time, so the impact of her cutting words isn't as great.
If Natalya is going to set wheels in motion on a retirement tour, then it will be a sad moment to see her go. Despite the match with Charlotte being bogged down by a Lumberjack stipulation, she is genuinely a terrific female wrestler who deserves respect.
We just hope WWE put their all into this story and don't forget about it a few months from now.