6 Talents That NJPW Desperately NEEDS Back
4. KENTA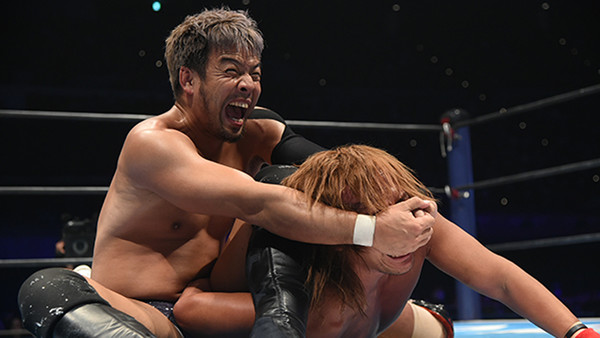 Few wrestlers were cooled down by the hiatus as much as KENTA was. Once the initial challenger to Naito's double-gold throne, KENTA finds himself back in Florida, waiting out all the travel bans and quarantines before he can enter the cerulean ring of NJPW once again. During his heel run, he carried that same energy that someone like Minoru Suzuki had, of being a feared ruthless veteran, who had already been on top of the mountain of Japanese wrestling.
After a lackluster G1 Climax, KENTA found his groove, having one of the best heel turns in NJPW history, and joining the Bullet Club. He took down Ishii for the NEVER Open-weight title, elevating its status further as he has credibility as a former World champion. Following that, he had easily one of the best feuds ever associated with the NEVER belt, by challenging the other Shibata disciple in Hirooki Goto, culminating in the hardest-hitting match of NJPW's two nights at the Tokyo Dome.
Once he comes back, he'll be sure to have that energy with him again. It'll just take a few convincing wins before one of Bullet Club's top native talents is back to the level that he used to be.