6 Ups & 1 Down From AEW Rampage (May 19)
Down...
1. It's Still An Odd Fit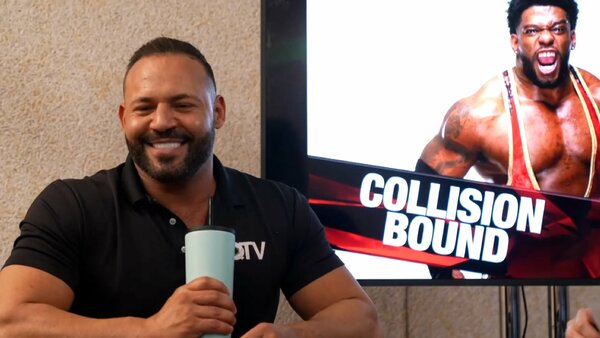 Let's breeze through the only negative and get to the good sh*t.
AEW aired another episode of QTV. In it, QT Marshall and gang spoke about Powerhouse Hobbs being featured on the poster for Collision, and everyone acted like that was a sure sign he's going to dominate the new weekly. He might...if he ditches this group.
Individual fans will have their own thoughts on QTV, but few can argue the case that it works for Hobbs. Marshall and pals are comedic in nature, which is fine, but then All Elite shows vignettes of Powerhouse spewing intense promos about following his own path. It's a styles clash.
Who knows what AEW creative thinks this is doing for Hobbs? The alliance isn't helping him, and it's barely even aiding QTV's cause. You absolutely cannot have an intense, physically-dominant monster who is backed by clowns who are taking the p*ss. Sorry.