6 Ups & 6 Downs From WWE Raw (30 Jan - Review)
3. Cody Makes His Case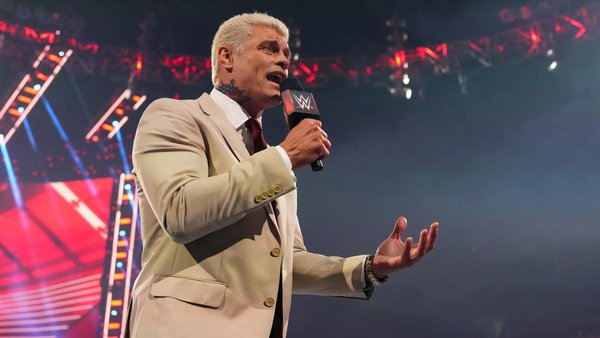 There's something jarring about Cody Rhodes' promo style, but that's a good thing.
Rhodes clearly doesn't speak like a typical WWE superstar, which is actually a compliment. He weaves a story using his own manner of talking rather than the cookie-cutter formula that WWE's writers employ and foist upon so many wrestlers, using meaningless exposition to spoon-feed fans every last detail.
Cody traced his journey within the WWE system, from OVW to Dashing Cody Rhodes, to Stardust to meeting and marrying Brandi. He did all of this talking about whether he would tell his younger self about that journey and what was coming along the way, noting that "every step was worth it."
He put over Roman Reigns as the head of his own "royal family," drawing a huge "Roman sucks!" chant before declaring that Roman might still be the Head of the Table after WrestleMania 39, but he wouldn't be champion any longer.
It was a solid promo that laid out his case without dwelling or begging fans for sympathy. In a matter of less than five minutes, he traced his journey and gave fans a reason to rally behind him.