6 Wrestlers Who Have Quit WWE In 2019
6. Hideo Itami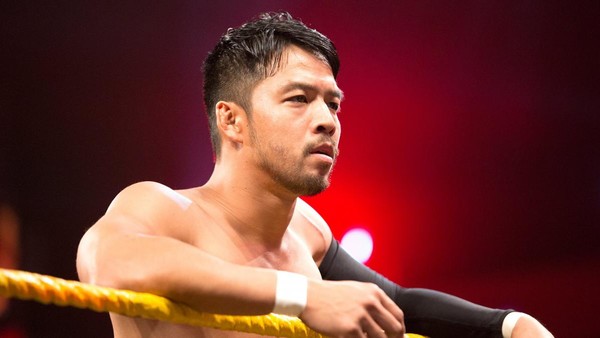 KENTA arrived in WWE back in 2014 with all the pomp and circumstance one would expect a legitimate international star to command. Things were slightly different back then - the company were still paranoid about directly acknowledging the parallel universe beyond their own insular Universe - and the NOAH icon was promptly re-branded with the generic Japanese nom de guerre Hideo Itami. Nevertheless, the imported talent was presented as a big deal. And he was.
For about ten minutes.
Admittedly, KENTA's first year in Full Sail showed promise. Aligned directed alongside and latterly opposite the territory's biggest draw, Finn Bálor, it seemed Itami's itinerary would follow the familiar path of many a mainstream NXT migrant. Then, just before a triple threat at TakeOver: Unstoppable which would represent the next rung on his ascension, the nominal 'Hero of Pain' became ensnared in a world of one.
A horrendous shoulder injury ripped him from the match, and the next year of action. He never would get a grip back on the ladder. Despite a headline-grabbing Cruiserweight Classic return, Itami was a shadow of his former self, and another serious injury, this time to his neck, plunged him further into the umbra.
The wearisome Wonton font was on the wall when the former GHC Heavyweight Champion was re-cast as a 205 Live exclusive in January 2018. A year later, now a faded force and a total irrelevance amidst a seeming wrestling revolution, Itami asked WWE to put an end to his misery. Despite the emerging competition, they were happy to comply. Six months on, KENTA returned, revived, dramatically announcing himself for NJPW's G1 Climax.
Benjamin Richardson
Benjamin was born in 1987, and is still not dead. He variously enjoys classical music, old-school adventure games (they're not dead), and walks on the beach (albeit short - asthma, you know). He's currently trying to compile a comprehensive history of video game music, yet denies accusations that he purposefully targets niche audiences. He's often wrong about these things.
See more from Benjamin