7 Best Kurt Angle WWE Feuds
Who got the best out of the Olympic Hero and vice versa?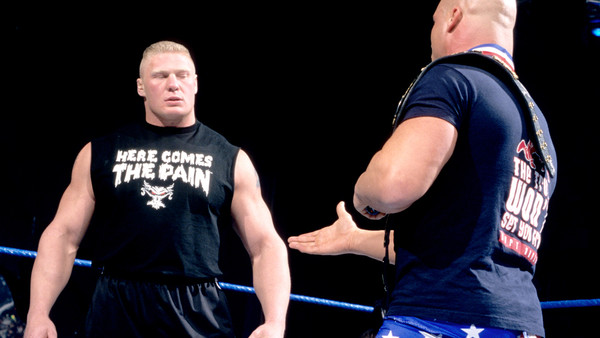 At WCPW Refuse to Lose, Kurt Angle made his WCPW in a winning effort against Joe Hendry. On October 8th in Manchester, he will compete in a WCPW ring once more when he takes on Cody Rhodes, a man who holds a victory over Angle in 2016. The Olympic Hero has vowed to beat the Grandson of a Plumber and tie the score and, if that were indeed to be the case, then surely a rubber match will happen somewhere down the line.
So are Cody and Angle in the midst of their own little feud? And what about Joe Hendry? Is he going to take this one on the chin or is there another match with Angle in his future as well? Former WWE and TNA star Kurt is no stranger to competitive feuds, having waged war and traded victories with some of the very best the business has to offer.
No matter if it was over championship gold or professional pride, Angle helped create many gripping rivalries that made you want to order pay-per-views and tune in to television to see where the story went next. He had many great ones in WWE between 1999 and 2006, but these are the magnificent seven that stand out.
7. John Cena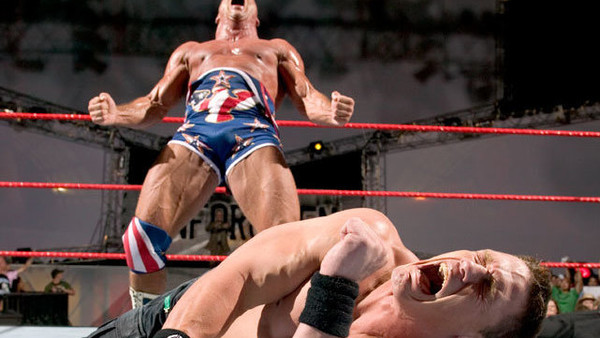 John Cena burst onto our television screens on the June 25th, 2002 episode of Smackdown, answering Kurt Angle's open challenge and claiming he had enough 'Ruthless Aggression' to take down the Olympic Hero. That didn't quite happen on the night, but Cena gave a good account of himself and would get more chances to tackle Angle in the years that followed.
Fast-forward to the fall of 2003 and Cena was now the jorts-wearing 'Doctor of Thuganomics', a cocky heel who was on the verge of becoming a massive babyface. I don't recall exactly how this feud got started, but I do remember Angle and Cena engaging in a hilarious rap battle. I also remember Cena, who was not considered a great worker back then, hanging with Angle in their blowoff match at No Mercy.
Angle was enlisted to make Cena look good again in the run-up to WrestleMania 21. Kurt was on a collision course with Shawn Michaels, but he put Cena over at No Way Out 2005 in another grand match, setting Big Match John up for a match with WWE Champion JBL at the show of shows. Their series over on Raw later in the year produced mixed results but, generally speaking, Angle got the best out of Cena and raised his performance level up another notch. Their interactions on the mic and in other segments were also routinely entertaining.