7 Ups & 5 Downs From WWE Raw (8 May - Results & Review)
Downs…
5. Just Not Clicking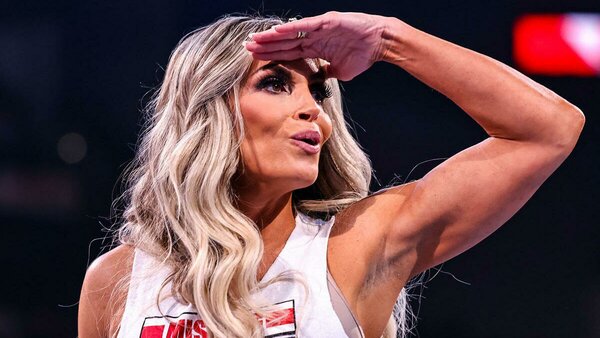 Sorry, sports fans, but heel Trish Stratus just isn't doing it.
Trish showed up on Raw Monday night, handing out "missing" fliers of Becky Lynch, claiming that The Man was not coming back to Raw, and that she would finally be found somewhere in Iowa, huddled up with her "dumb kid" (Stratus' words, more or less), who is 2 and doesn't know her colors.
We got the old "heel uses the babyface's music to fool the fans" bit, but when Becky's theme kicked in again, it signaled the actual return of Lynch, who hasn't been seen on Raw in nearly a month. Becky quickly tossed Trish around and said she was back to kick Stratus' a**.
Technically, there was nothing wrong with this, and fans reacted well to a returning Lynch, but Trish's delivery was cringeworthy, and her MO for hating Becky is flimsy at best. It's just not clicking how you'd think a feud between a Hall-of-Famer and one of the biggest stars on the active roster should go.
Here's hoping they can turn it around because fans and both women deserve something better.