7 Ups And 0 Downs For WWE NXT TakeOver: Stand And Deliver Night 1 (Apr 7)
Which stars rose to the occasion on Night 1 of WWE NXT TakeOver: Stand and Deliver?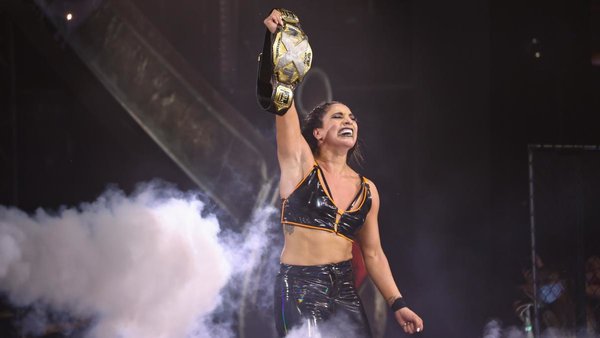 If the black and gold brand were going to be kissing Wednesday nights goodbye once and for all, doing so on the back of a two-night TakeOver wasn't the worst way to go. And what a way to kick off said back-to-back extravaganza.
Before we could get to Princes attempting to stave off Doomsday, Cruiserweights deciding who the real top of the pile was, or old friends settling scores without the confines of a typical one-on-one encounter to hold them back, Night 1 delivered a non-stop thrill ride of a two-hour wrestling show.
From technical masterclasses, to multi-man madness and everything in-between, Stand and Deliver did precisely what it said on the tin and then some, providing fans with a glimmer of hope for a future that could see the brand return to its critically acclaimed form of old. No really.
Bodies were broken, dreams came true, and titans were humbled over the course of this first taste of NXT's biggest event of the year. But if Night 1 was anything to go by, this may just be the beginning of a WrestleMania lead-in capable of stealing the whole damn week.
Oh, and NXT audience debuts, decent sized crowds, live music, and nutty set designs are back, baby. And, my goodness, how we've missed you...