8 Big Reasons WWE Fans Should Be Excited For WrestleMania 32
Will Steve Austin return with 'Mania in his backyard of Texas? Will Shane McMahon recruit some help?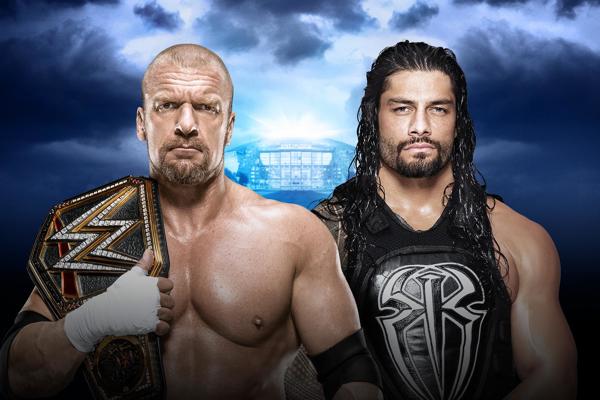 Wipe those tears away from the thought of Roman Reigns headlining WrestleMania again and listen up, because WrestleMania 32 in Dallas, Texas is going to be an explosive event that you won€™t want to miss. On the outside, this is already shaping up to be the most interesting WrestleMania card in several years. It has a better undercard than the Year of Bryan, and it€™s shaping up nicer than last year, where Seth Rollins had to bail the crowd out from an evening of sadness. Don€™t let one small caveat throw your entire love for wrestling€™s Super Bowl out the window! There are lots of reasons to be excited, both set in stone and some imaginative surprises that will no doubt be in the works over the coming weeks leading up to the date. We are going to look at some scenarios to get your blood pumping for a long night of wrestling in Dallas. Just who will show up that we are not expecting? What will the mega stars do who are confirmed or rumored to be there? Will we see any NXT call-ups arriving to make an impact on the show? What is in store for AJ Styles at his first WrestleMania? Let€™s take a look at eight of the most enticing bullet points for WrestleMania 32.