8 HUGE WWE Extreme Rules 2021 Predictions You Need To Know
Brock Lesnar, Sasha Banks and a BLUE Demon? Maybe Extreme Rules won't be a horror show this year.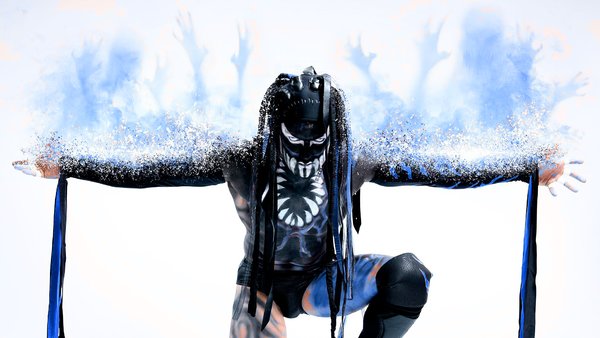 It won't be last years show.
That, at present, is the only real saving grace for a pay-per-view that's kicking off a bit of a stench despite having the benefit of being the first B-show to have a full build with crowds since audiences were let back through the door in July.
The return of normal has sadly included WWE's monied arrangement with Saudi Arabia, and the upcoming Crown Jewel show goes some way to undermining an event that feels more of 2020 than present day. And not even because they've forgot to add the titular stipulations to any of the matches.
It's a suspiciously small card at time of writing, but that's not a complaint. WWE pay-per-views aren't a terrible time, but returning audiences teased the possibility of these increasingly pointless supercards going long again. Even if the go-home SmackDown bulks it up, Extreme Rules doesn't need to reach WrestleMania levels of length, especially with so few hot angles in this traditionally quiet time of year for the company.
What they've got will probably be enough, especially if a couple of half-expected surprises occur...
8. Becky Lynch (c) Vs. Bianca Belair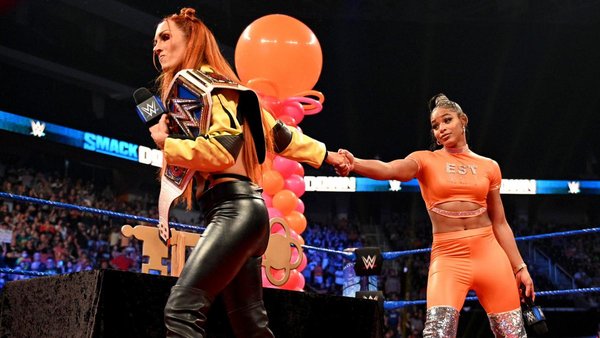 The SummerSlam-to-Extreme Rules run for Becky Lynch and Bianca Belair has been remarkably satisfying considering the unease around 'The Man's title victory and heel turn at the 'Biggest Party Of The Summer'.
Lynch has grown into her infuriating persona quickly, and though WWE reverted to type by having Bianca Belair suffer the indignity of a beating in her own home town, the segment was one of several between the two that has helped fans accept that their former favourite is now one of SmackDown's chief heels.
It remains to be seen how this will translate to a match, but the forecast is bright. 'The EST' is such a great babyface, and Lynch working a full match as a heel for the first time will be really intriguing. A title change seems unlikely here, if only because they'll want to run it back next month and/or keep Becky on top for a battle with Charlotte Flair at Survivor Series.
Winner - Becky Lynch