8 HUGE WWE Night Of Champions 2023 Predictions You Need To Know
2. The Next Big Thing...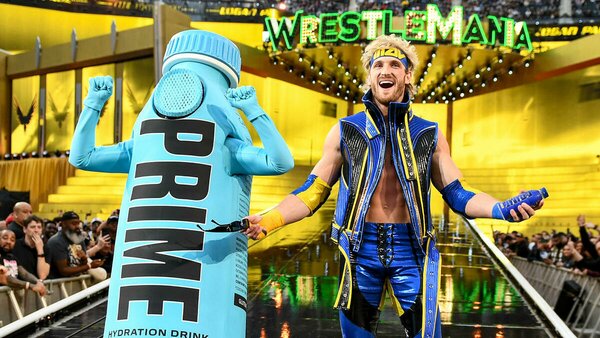 ...was a tag given to Logan Paul by Nick Khan in an interview last week, and was that a tactical choice on behalf of the COO?
Though fans might not receive the Saudi Arabia Sports Authority collabs as being on par with WrestleMania, WWE certainly does. The absence of Paul (or the likes of Pat McAfee and Bad Bunny, as also named by Khan) is interesting and might be to try and add an element of surprise to a show already well-stacked with an appealing card.
Paul made waves the last time the company were there, earning substantial credibility points in defeat against Roman Reigns and has an extensive history with Kevin Owens and Sami Zayn. Does he bring out Prime Bottle KSI (or, perhaps more realistically, The Miz) to challenge the winners of the tag main event? It'd add an instant blockbuster to WWE's huge events in London and Detroit over the coming months.
And if not Paul, might WWE have an Undertaker-sized surprise for the locals? Other legends have rocked up unexpectedly before, and with a monster summer for the company to consider, a shocking return wouldn't be that wild a move.