8 Movie Characters That Should Be WWE Gimmicks
8. Tommy Conlon - Warrior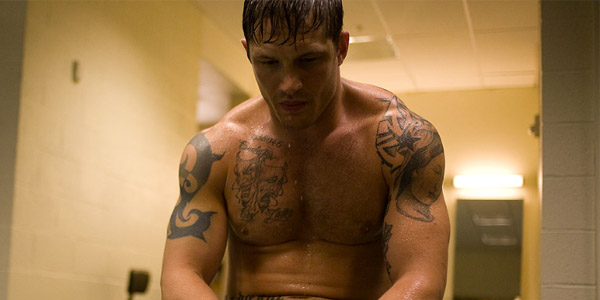 If you haven€™t seen Warrior yet, then you are sorely missing out on a gem of a movie. The growing popularity of MMA over the past several years has spawned a number of MMA-related films. Unfortunately for true fans of the sport, most of these films have been developed to be marketed to angst-ridden, aggression-filled teenagers that are misplacing their emotional issues and coping by fighting in underground tournaments, or by doing kimuras on subways.
Warrior stands out from these other films by focusing on two brothers, played by Tom Hardy and Joel Edgerton, who were raised in the culture of amateur wrestling by their alcoholic father and trainer, played by Nick Nolte. Edgerton€™s role is the straight-laced, family-supporting school teacher that turns to MMA again to try to win the big contract so that his house is not foreclosed on. Tom Hardy€™s character, Tommy Conlon, is the pill-popping, freakishly strong, AWOL Afghanistan Vet, who is also turning to MMA again in order to win the purse so that he can take care of the wife and child of his friend who was killed in action while deployed. The Conlon boys yell at each other on a beach, they do a bunch of kicks and submissions in a slew of training montages, they fight each other in the finals, and they embrace. Truthfully, it€™s much more heart-warming and dramatic than how I just summed it up for you.
Why It Should Be a Gimmick: Tommy doesn€™t want to fight
The core principle behind Tommy€™s motivation is that he is entering the Sparta tournament because he wants to do right by his fallen comrade. He€™s physically superior to most everyone he encounters. He€™s stronger, has knockout power, and has a will to withstand an immense amount of pain. However, for all these attributes that make him a perfect fighting machine, he counteracts it all by having just as much disdain for fighting because of his hatred for his father. Tommy has no frills to him and exhibits nothing that would imply receiving enjoyment from the pageantry of fighting. He wears all black, walks to the ring with no music, and leaves as soon as the fight is done. His goal is to win the tournament and his motivation is to help someone other than himself to obtain something from it.
There are often angles in pro wrestling where circumstances result in one wrestler being indebted to another and then having to do their bidding. Most recently we saw this with Big Show and The Authority. However, with Tommy Conlon we see that the ulterior motive drives him so vividly that he finishes his fights as soon as possible. Tommy€™s struggle between benefitting from his physical ability and actually being who he wants to be in life would provide so many story opportunities in a WWE setting. Furthermore, he exhibits all those cool personality traits that we all love so much in wrestling. He€™s a loner that shies away from conformity, holds a checkered family past, and has too much pride to take help from others.
Nick Boisseau
Nick Boisseau is a feature writer and poet, currently existing on the fringe of academia. He holds a B.S. in History and is a graduate of the September 2006 class of Storm Wrestling Academy. @DBBNick DonnyBrookBoys.com
See more from Nick