8 Times Triple H Thought WWE Royal Rumble SUCKED
7. Struggling With Goldust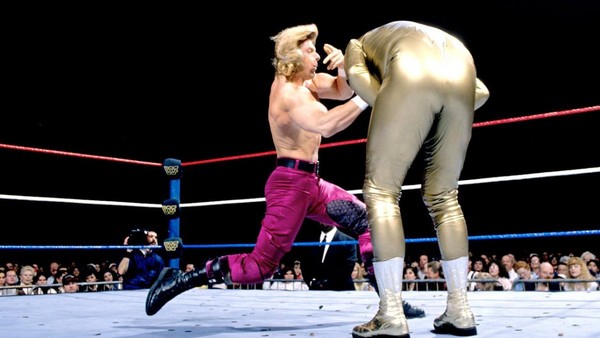 Not quite.
Yes, Hunter did go into the 1997 Rumble as reigning Intercontinental titleholder, and yes, he did get to retain the belt in the opening spot on the show vs. Goldust. Sadly, the near-17 minute bout chugged along boring everyone to tears before the finish.
Both JR and Bruce Prichard have noted on their podcasts that this match didn't spark the card into life. In short, it flopped as an opener on the main pay-per-view portion. The live crowd inside the cavernous Alamodome never really seemed to care about anything either man did; it was far too slow and pedestrian to get them excited.
It says everything about Trips' night that a grudge match brawl pitting Ahmed Johnson vs. Faarooq would've been a much better launchpad for the show than his IC Title defence. The workmanlike pace of the clash definitely didn't help it, and San Antonio responded with complete and utter apathy.